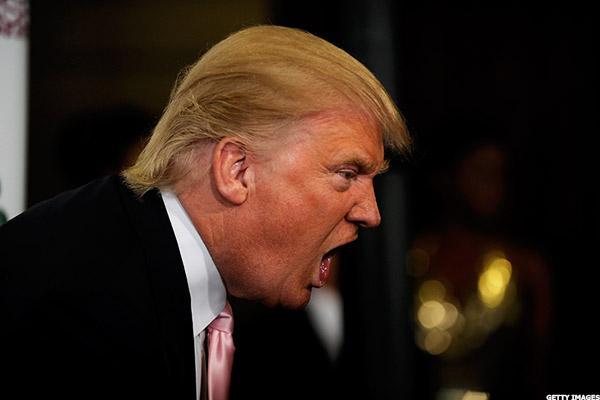 Was last week Donald Trump's worst ever as a candidate for president? Between Khizr Khan, the Paul Ryan endorsement saga and a crying baby stepping on his lines, it very well could be (read a full recap here).
But more importantly for investors who believe Trump might become president, it was definitely a bad week for stocks that stand to do well under his presidency.
A fitting match to a week where the sitting president...
More