Below is a look at the best performing S&P 500 stocks in the first half of 2017. Each stock that made the cut gained more than 33%. At the top of the list is Vertex Pharma (VRTX), which gained 74.93%. Activision Blizzard (ATVI) ranks second at +59.43%, followed by Align Technology (ALGN) at +56.16%. Wynn Resorts (WYNN) and CSX round out the top five.
Other notables on the list of first half winners include Intuitive Surgical (ISRG), Hasbro (HAS), Adobe (ADBE), NVIDIA (NVDA), Coach (COH), and Best Buy (BBY).
Want to see more analysis like this? Click here to start a no-obligation two-week free trial to our premium research platform.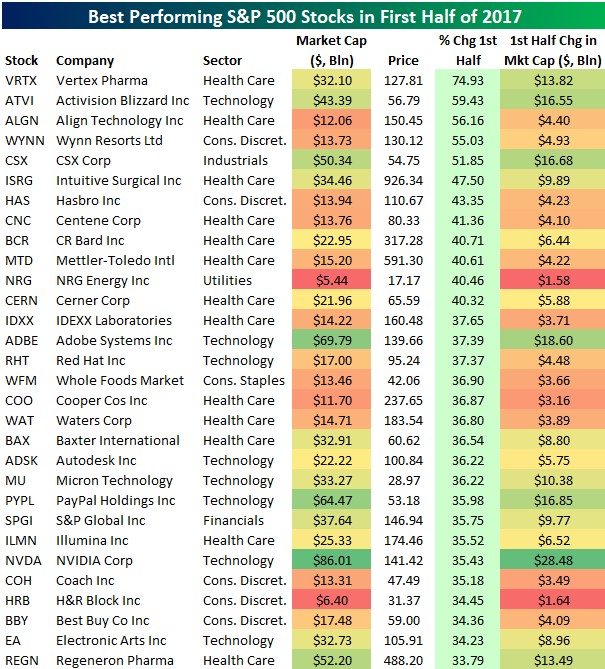 We've also created a table to show...
More