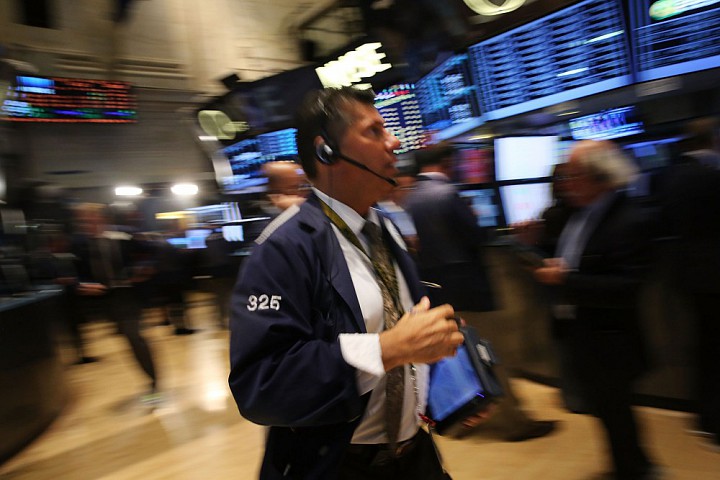 Asian stock markets climbed and U. S. stock futures rose on Monday as investors' nerves about the outlook for the world economy appeared to steady.
In Tokyo, Japan's Nikkei 225 soared 3.8%. The Dow, S&P 500 and Nasdaq pre-market indexes all advanced about 0.3%. European shares traded lower.
Markets in China were held in check as the world's No. 2 economy is expected to release third quarter growth figures Tuesday that might be the weakest in five years. Some analysts predict the economy expanded 7.2% from a year earlier, slowing from 7.5% in the second quarter.
Hong Kong's Hang Seng index added 0.3%. China's Shanghai composite index added 0.7%.
Oil prices steadied after last week's dramatic slide. Benchmark U.S. crude was up 40 cents at $83.15 a barrel in electronic trading on the New York Mercantile Exchange. The contract rose 5 cents to close at $82.75 a barrel on Friday.
Wall Street recouped most of its big losses with a strong rebound rally Friday that capped off another turbulent week on Wall Street.
Apple will reports earnings after the close of stock trading Monday.