A mere 15 years ago, if someone had suggested that consumers could purchase an automobile completely online, most people would have laughed.
Buying a car over the Internet with concerns about security would have seemed like a fool's gambit.
And buying a car from Amazon (AMZN) would have seemed downright weird. After all, back then, Amazon was most renowned for being the online bookseller threatening to put big-box retailers Barnes and Noble and Borders out of business.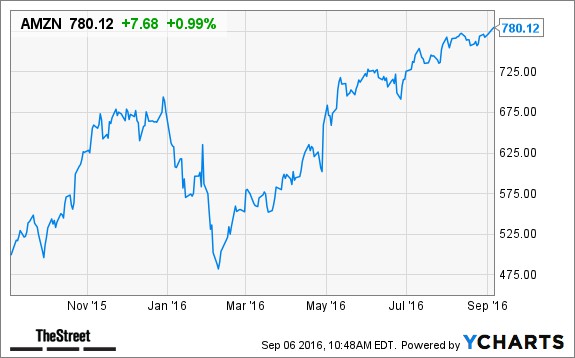 However, Amazon's visionary Chief Executive Jeff Bezos likely wasn't laughing at the idea. It is becoming more apparent by the day that he has big plans for Amazon, and they include becoming the retailer of just about everything.
That means continued profits for Amazon investors.
These days, Amazon sells everything from cribs to coffins. The company has even successfully broken into apparel retail, a sector long considered out of reach for ecommerce merchants, and it is poised to overtake mall legend Macy's in terms of clothing and...
More