EUR/USD is consolidating. It has turned more or less sideways since November 2013. However, the market made a higher high to end the year in December, and the lows so far in 2014, although subsequently lower, have been above the Nov 2013 low.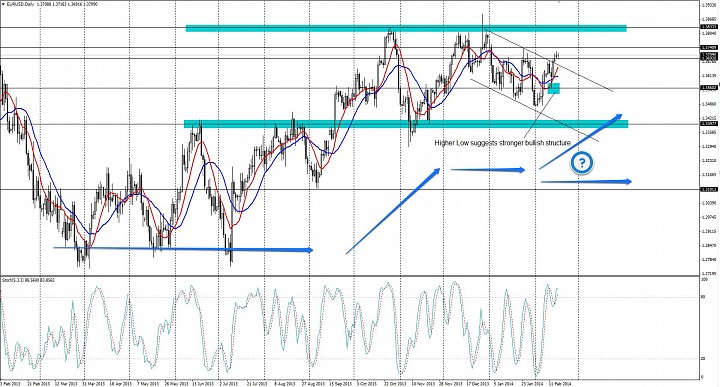 (click to enlarge: EUR/USD Daily Chart)
While the structure and recent price action reflect consolidation, a simple look at the daily chart shows the the prevailing uptrend is still intact, and that there is still an upwards bias technically.
Buy on dip: 
The current upswing in February has provided a higher low, unlike the upswings that were part of a larger down run in 2014. This suggest stronger bullish structure in the February swing, and convinces me to buy on the next dip. If that dip falls below 1.3560 however, the bullish outlook, which is based on ability to make higher lows, will be weakened.