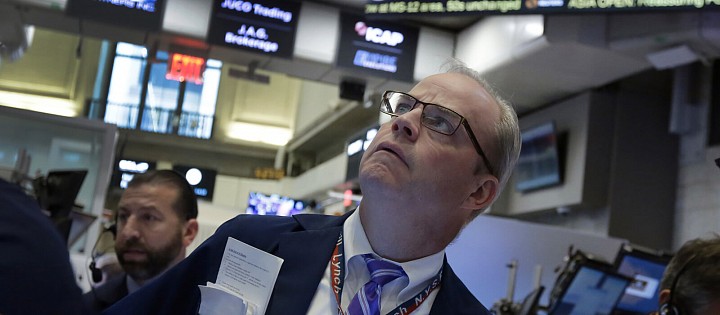 ---
When it comes to investing disclaimers, none beats the one that says, "Past performance is no guarantee of future results." FINRA and the SEC require this disclaimer for a reason: It's true. Past S&P index returns are a prime example.
The index ended 1997 up 33%, 1998 up more than 28% and 1999 up nearly 21%. Then came 2000, down 9%, 2001, off nearly 12% and 2002, down by a whopping 33%. So much for that whole "past performance" thing.
Related: TOP TECH STORIES FOR 2017
Over The Long Haul
While the above stats reflect the performance of the S&P 500 over a 6-year period, a longer-term measure is much more reassuring. Between 1928 and 2016, for example, stocks in the S&P had an annual geometric average return of 11.42%. That's a number investors can live with.
Even over that stretch of time, there were down years. In 1931, the index was down nearly 44% and in 2009 the return dropped 36.5%. On the other hand, 1933 and 1954 were banner years with the S&P 500 up 50% and 52.5% respectively. Another way of looking at it is that if you bought S&P 500 stocks and ignored your investment during any 5-year period between 1871 and now, you had a 90% chance of making money.
Recent Performance
The whole "past performance" discussion is relevant because 2017 was a good year for the S&P which closed Friday up nearly 20% from a year ago. Most analysts did not expect this. They didn't expect corporate earnings and revenues to grow so quickly. They didn't anticipate that the economies of the countries tracked by the Organization for Economic Cooperation and Development to be on pace to expand. In the face of the turmoil in Washington and around the world, they certainly didn't expect volatility to remain so muted.
According to Bob Doll, senior portfolio manager at Nuveen Asset Management, "We're seeing a peak rate of growth." Doll added that doesn't mean investors should sell stocks. Even if growth slows in the next couple of years, Doll said, there is still upside potential.
A Tougher Year Ahead
Many analysts expect market flattening in 2018. They anticipate that the Federal Reserve will keep raising interest rates even if inflation remains stuck below its 2% annual target. This could push up the two-year yield.
This plus deceleration in growth could point to an economic slowdown. On the other hand, the potential boost from corporate tax cuts could wipe out much if not all the negativity, although some analysts believe the potential benefits from the tax bill are already priced into company shares, limiting upside in 2018.
Related: VENTURE CAPITAL INVESTING
Crystal Ball Time
When the question posed for 2018 is "big gain" versus "little gain" versus "no gain," the homogenized answer appears to be either "big" or "little." Strong bulls expect another year like last year. Bears expect the market to stall and end up pretty much where it is now.
Of course, these are the same experts who expected 2017 to yield an average gain of 5%. The most optimistic only saw a potential gain of 12%. This year at least nobody is calling for a huge drop in stock prices.