After his comments thwarted supply negotiations in Doha, oil traders are weighing another implied warning from the Saudi deputy crown prince: the threat of an intensifying clash with Iran over market share.
It was Mohammed Bin Salman's repeated assertions that the kingdom wouldn't join an output freeze without Iran that derailed talks between 16 producing countries on April 17. In interviews with Bloomberg News, the prince cautioned that if other producers increased output, Saudi Arabia could respond in kind. Iran is restoring exports after international sanctions over its nuclear program were lifted in January.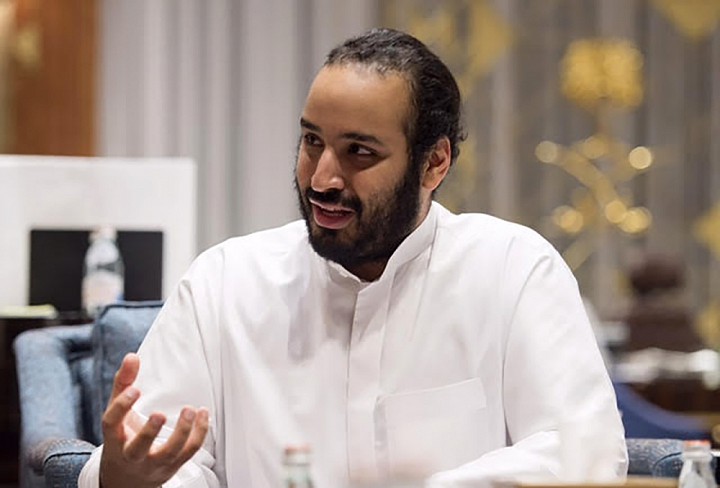 "It was an indication to Iranians that, look guys, if you're not joining the table we have enough power to crank up production," Abhishek Deshpande, an analyst at Natixis SA in London, said in a Bloomberg Television interview Monday. "You can question how much more they can crank it up by, but the chances are that, now there's no freeze, the Saudis will go ahead and increase their production as they were planning."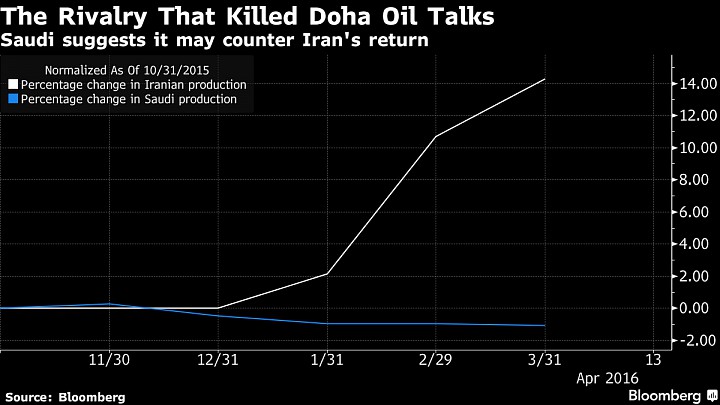 Oil prices dropped on Monday after Saudi Arabia resolved that an oil-supply freeze was possible only with the support of all OPEC members, including Iran, causing talks in the Qatari capital to unravel. Tensions between the two regional...
More