The San Francisco-based hail-a-ride app liked that Betterment could offer the same robo-advice to part-time and full-time drivers alike.
Betterment Holdings Inc. will provide Uber drivers with free individual retirement accounts for a year — on their Uber mobile apps, naturally — in a deal announced this morning.
The arrangement comes as Uber Technologies Inc. faces a significant strategic obstacle — the discontent of its legion of 1099 contractors who keep the company on the road.
Neither company would go into great detail about the new alliance, but it appears that the hail-a-ride-app maker will absorb some of the costs in providing this perk. For drivers taking advantage of Betterment's offer, the first year's fee will be waived. After that, drivers will pay Betterment's usual fee — about 25 basis points.
Uber declined to say whether it vetted other robos or whether this deal is exclusive, but there are no other IRA providers for the firm at present and none are contemplated in the near term, according to a spokesman. See: Why a $23 billion San Fran-based RIA has doubled its square footage in NYC.
For Betterment, a robo-advisor with $5 million of assets under management, the benefits of this deal are immediately evident, says Megan Carpenter, cofounder of Ficomm Partners LLC in Los Angeles.
"This is a massive marketing coup for Betterment. When you think about aligning Betterment's messaging with their target investor profile, it doesn't get much better than this deal." New York-based Betterment has done deals with other Silicon Valley companies. It can be found, for instance, on Google's internal website (Palo Alto, Calif.-based Wealthfront Inc. also has a deal with Google).
But this deal has more oomph in that Uber will promote Betterment's offering to drivers and keep it front and center on the app. The deal is also enhanced by the fact that San Francisco-based Uber, which is within a stone's throw of numerous Silicon Valley robo-advisors, choose the East Coast robo as a partner.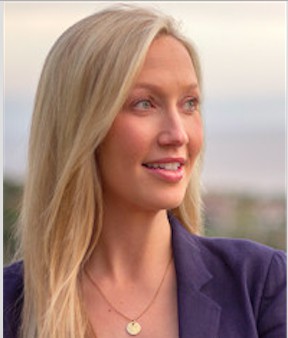 Megan Carpenter: These drivers live and breathe on mobile devices … and they aren't likely to have better retirement plan savings options available to them.
"It became very clear to us early on that Betterment shares our belief in customer obsession," writes Rachel Holt, regional general manager of North America at Uber Technologies Inc. "It became very clear to us early on that Betterment shares our belief in customer obsession."
If I was Uber, I'd call on Schwab instead.