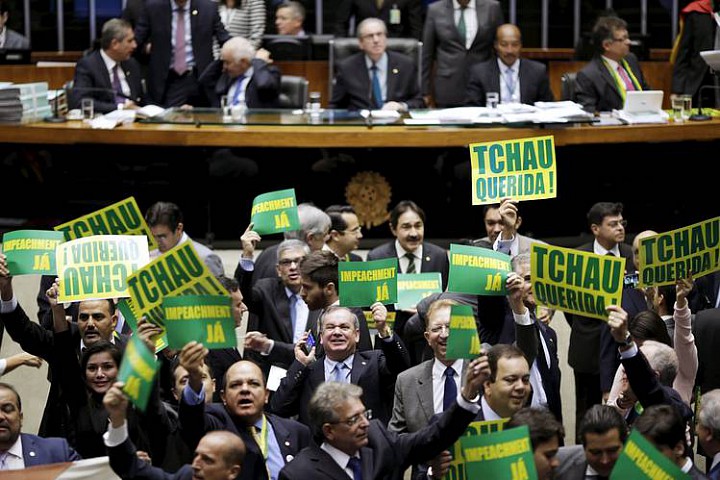 SÃO PAULO—Brazil's Chamber of Deputies is voting Sunday on whether or not to send the impeachment process against President Dilma Rousseff to the Senate for trial.
The most recent tally was 308 in favor of impeachment and 107 against or abstaining after more than four hours of voting, a result that prompted an official of Ms. Rousseff's Workers' Party to concede that the government had lost the vote.
"The fight continues, in the Senate, in the street and in the courts," said Jose Guimaraes, leader of the government voting bloc in the lower house. A spokesman for the presidential palace declined to comment.
The voting started hours after the opening of the sometimes tumultuous special session in the lower house—after speeches from party leaders about why they support or oppose removing the president from office.
Two thirds of the 513-member Chamber, or 342 deputies, must vote...
More