With the cash bond market closed today, we get our cues from an admittedly thin Treasury futures market. Prices are up across the board with 10Y yield down 3bps at 2.25%, 30Y back under 3%, and 5Y down 4bps at 1.49%. The rates market, once again is leading stocks lower - not getting as exuberant as stocks out of the gate... The Russell 2000 is at one-year lows (Oct 9th 2013 to be exact)
Bond futures implied rates...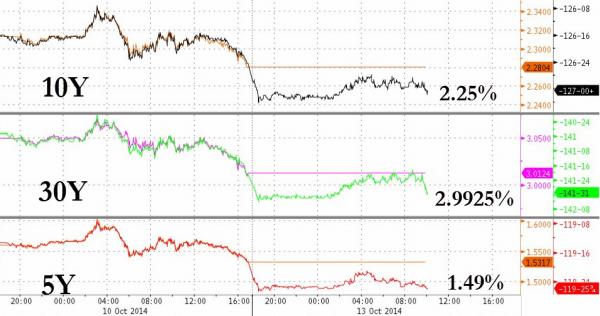 as bonds drag stocks lower back to reality...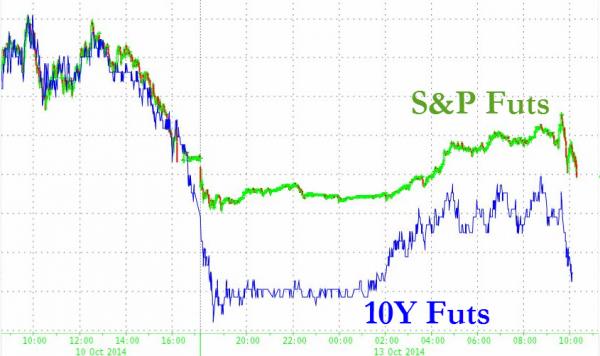 Russell 2000 dropped to one-year lows intraday...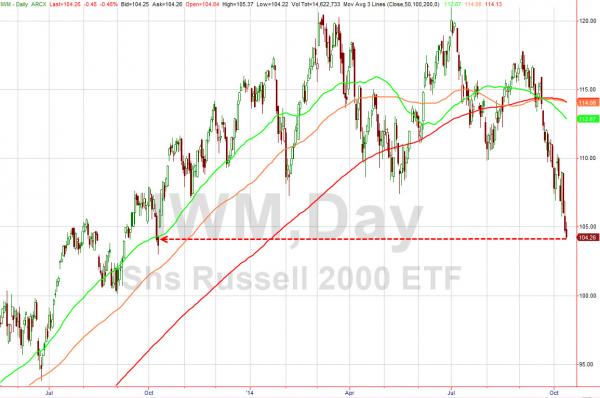 Charts: Bloomberg