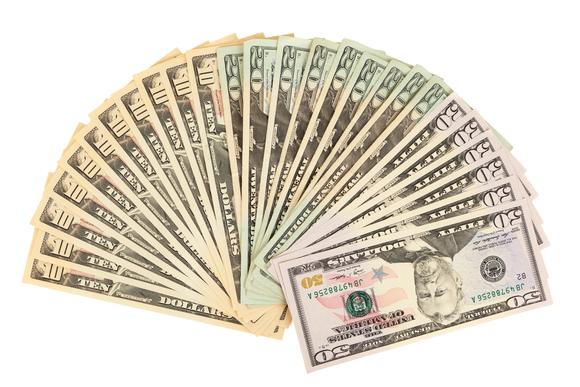 First of all, any decent stock can double your money if you give it enough time. And there's a general rule that says the greater a stock's potential for gains, the greater the risk that comes with it.
Having said that, there are some promising companies whose stocks have been beaten down recently for several reasons, especially for a lack of profitability. However, if any of these three companies can not only continue to grow, but can also show investors that it can generate profits, shares could double or even more.
What happened to peer-to-peer lending?
Lending Club (NYSE:LC) was one of the most anticipated IPOs of late 2014, but since the end of its first trading day, shares have lost more than 65% of their value, despite nearly doubling its revenue.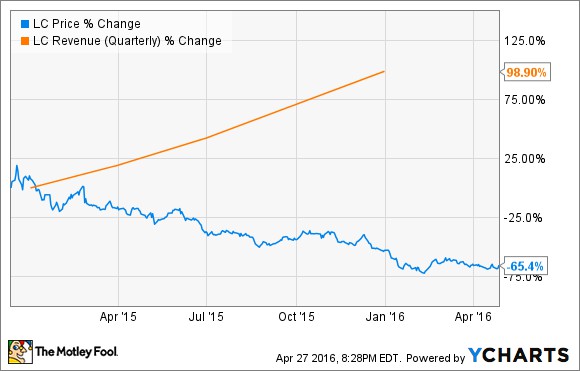 The company's most recent quarterly report shows an 82% year-over-year increase in loan volume as well as a 210% increase in EBITDA. However, the problem is that Lending Club hasn't produced much profit yet. In fact, despite originating $2.58 billion in loans during 2015's fourth quarter, the company managed just $0.01 in earnings per diluted share.
At this point, shares look attractively valued if the growth begins to translate to profitability, but that's a big if. Even after a recent rise in interest rates, the company's loans are more attractive than a credit card, so the demand could continue to climb. Analysts are projecting EPS of $0.27 per share this year and $0.45 in 2017, and if the company meets or exceeds these estimates, it could mean big gains for investors.
Lots of demand, but not a lot of profits
SolarCity (NASDAQ:SCTY) perhaps has the most potential of any stock on this list. It's the leader in residential solar installations -- an industry that has less than 1% penetration and growing demand. However, the company is yet to show that it can be profitable. (See a pattern forming...
More