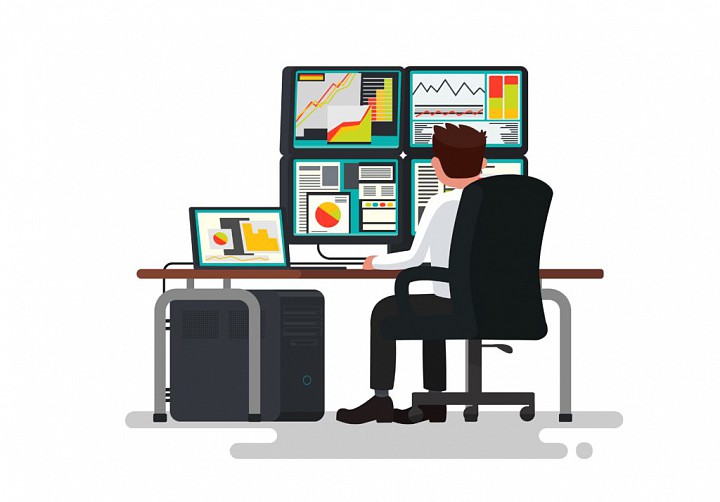 TipRanks releases a new feature which allows users to import other online brokerage portfolios into their Smart Dashboard.
With the TipRanks Smart Portfolio, investors can view all recent activity of their favorite stocks, analysts, bloggers, and corporate insiders in one central location.
As the the world's first financial accountability engine, TipRanks provides stockholders with the tools needed to invest with greater confidence while evaluating expert recommendations.
Now, users can seamlessly integrate portfolios from other online brokers, allowing them to maximize and review returns in real time.
To enjoy and explore this feature, visit your Smart portfolio (or open one here if you don't already have one). Then, simply synchronize your existing portfolio from your supported broker.

Step 1: Go to your Smart Portfolio or My Holdings page and click the "add portfolio" button on the top right side of the dashboard to begin.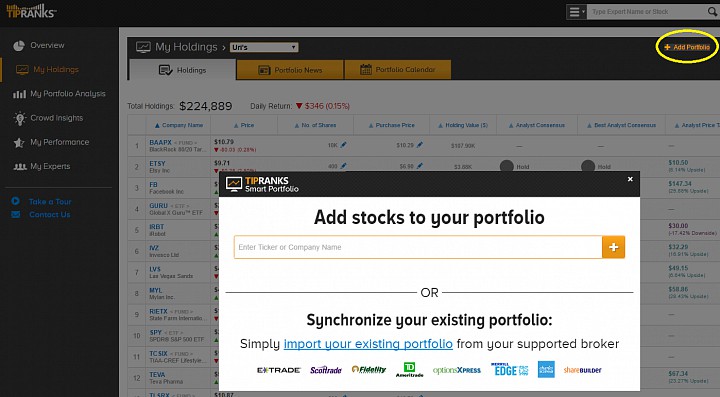 Step 2: Found it? Great! Now follow the on-screen guide to link your account.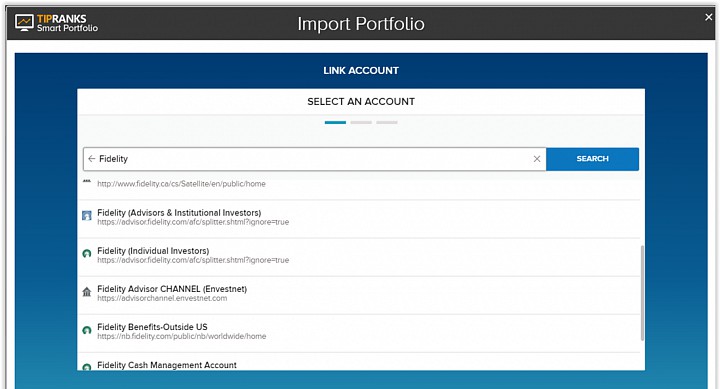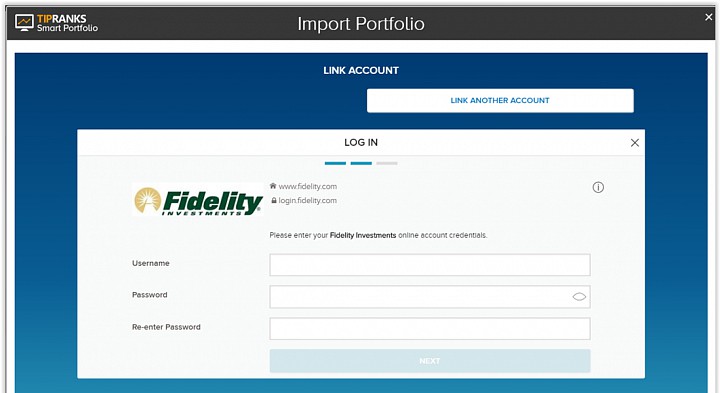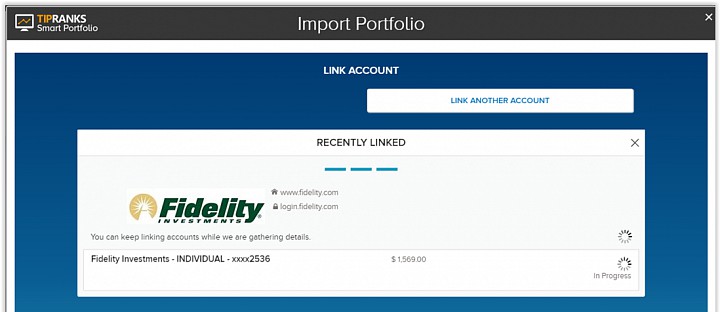 Step 3: Track all investment activities in one organized place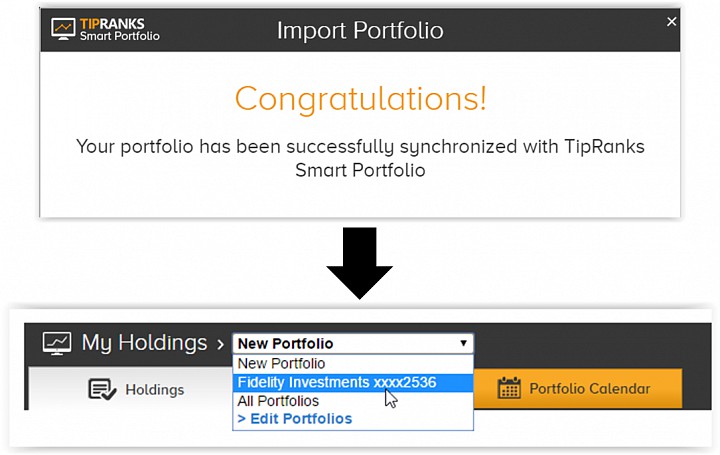 TipRanks is always looking to enhance our features for our users. We would love to hear your feedback and suggestions – email us at support@tipranks.com.
Think you perform better than an analyst? Check out our new My Performance feature to compare your Smart Portfolio returns to top financial experts!
The post NEW FEATURE! Easily Import Your Online Brokerage Portfolio to TipRanks appeared first on TipRanks Blog.