Amid warnings from Daiwa Capital Markets that policy-makers "will sacrifice Yuan stability" in order to manage the deterioration in the economy (trade and industrial production data confirming the weakness), The PBOC weakened the Yuan fix for the 8th straight day. This is the longest streak of weakness since August 2008.
As Bloomberg notes,
Chinese policy makers will sacrifice yuan stability as it is clear that growth is being impeded by currency being stronger than it needs to be, according to Daiwa Capital Markets.

 

PBOC will allow currency to weaken to 7.5000 per dollar by end of next year, representing a 15% drop from yesterday's closing level of 6.3665

 

"The authorities need to stop intervening in the currency market for the purpose of making the currency stable, as a strong currency is offsetting the policy easing so far," Kevin Lai, HK-based Chief Asia ex-Japan economist, says in interview

 

Still, any currency weakness wouldn't be without challenges: it would increase debt burden of companies that have borrowed in foreign currency.
And sure enough...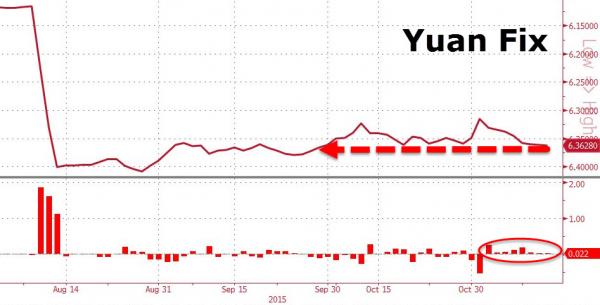 *CHINA WEAKENS YUAN FIXING FOR 8TH DAY, LONGEST RUN SINCE 2008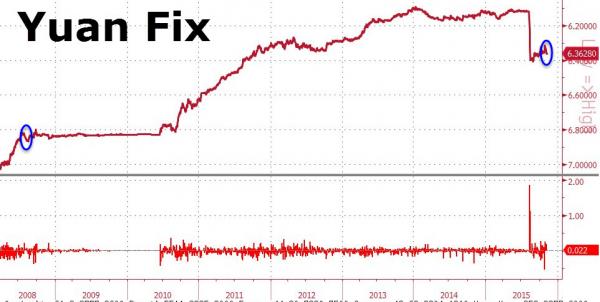 Charts: bloomberg