EMC missed estimates on both revenue and earnings, however VMware results drove the underlying value of EMC higher.
The impending deal with Dell is still progressing smoothly, which reasserts a value arbitrage thesis.
I value EMC at $33.57 when based on a sum of the parts analysis, but remain cautious on storage fundamentals.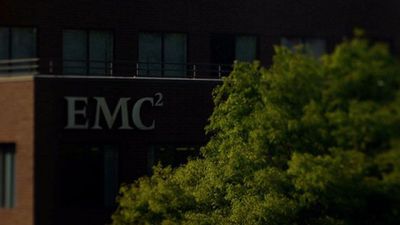 EMC (NYSE:EMC) reported results on April 20th 2016, and missed on both the top line and bottom line figures. The headline figures were $5.5 billion revenue and $0.31 EPS, which compared to analyst consensus of $5.63 billion and $0.33 respectively. Despite falling below consensus estimates, the company has a near-term catalyst to its valuation due to a pending deal via Dell and Silver Lake to acquire the company for $67 billion.
It's not yet clear whether the Dell and EMC merger will create long-term shareholder value, but accretion really isn't important. Because once the deal is executed, investors in EMC will not get shares in the new combined holding company, as the deal will be paid in full cash. However, EMC shareholders may end up with a separate holding entity for the Vmware (NYSE:VMW) stake.
Based on a report from the Financial Times a reverse IPO is unlikely:
The result: Dell would re-emerge as a public holding company, represented by a single class of shares tied to only a part of its business. Its main operations would still be held in a private subsidiary, says the person familiar with the plan, though it was unclear how much detailed financial information the combined group would have to disclose.
Okay, so there's a lot to absorb in that last statement, but essentially the EMC acquisition also comes with some strings attached to VMware in which EMC owns 81% stake. That specific stake in of VMware will be spun-off into a separate publicly traded entity similar to the spin-off idea involving Yahoo's Alibaba stake into a holding company named AbaCo.
However, as you are all well aware, Yahoo had to step-back from the spin off, because the tax...
More