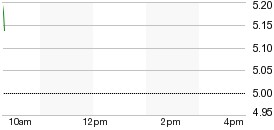 London, United Kingdom, April 25, 2016 - Seadrill Partners LLC (SDLP) ("Seadrill Partners" or the "Company") announced today that its board of directors has declared a quarterly cash distribution with respect to the quarter ended March 31, 2016 of $0.25 per unit, in line with the fourth quarter distribution.
This cash distribution will be paid on or about May 13, 2016 to all unitholders of record as of the close of business on May 6, 2016.
FORWARD LOOKING STATEMENTS
This news release includes forward looking statements. Such statements are generally not historical in nature, and specifically include statements about the Company`s plans, strategies, business prospects, changes and trends in its business and the markets in which it operates. In particular, statements regarding projected changes in the Company`s cash distributions, the Company`s anticipated growth strategies and its ability to re-contract its drilling rigs are...
More