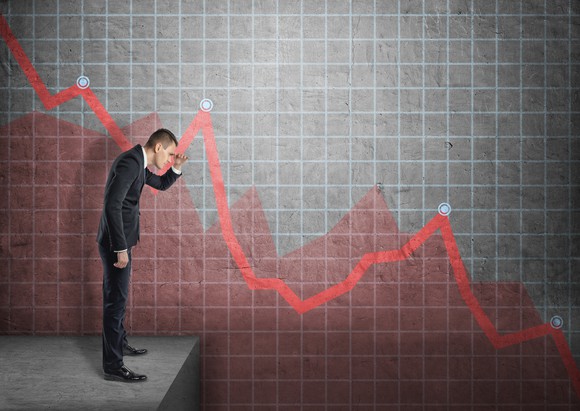 What happened
The hits keep coming. Adeptus Health (NYSE: ADPT) , the nation's largest operator of freestanding emergency rooms, surprised investors yesterday after delaying the release of its quarterly earnings. That caused shares to drop 13.7% as investors fearing bad news scrambled for the exits. Those that stuck around are not being rewarded for their patience. The company announced disappointing earnings and surprised investors with an emergency financing round, which pushed shares down an additional 65% in morning trading today.
So what
The company reported a net loss of $11.7 million in the third quarter of 2016 due to a range of issues. Adeptus Health cited high fixed costs at non-hospital outpatient departments -- or emergency rooms that are not affiliated with a hospital -- in addition to collection issues and increased competition from hospital openings, as the culprits. Worse yet, the surprise loss occurred despite a 32% increase in quarterly revenue compared with the prior year.
The third-quarter loss...
More