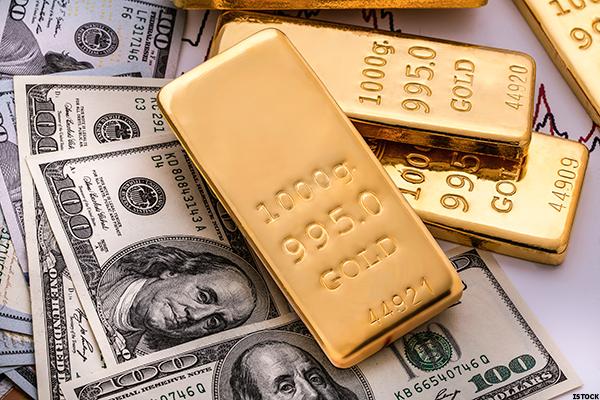 NEW YORK (TheStreet) -- Shares of Yamana Gold (AUY) were declining late Friday morning as gold prices reached a one-week low after solid U.S. jobs data.
For December delivery, gold is falling 1.64% to $1,345 per ounce on the COMEX this morning.
The dollar climbed today after U.S. data showed employment increased by more than anticipated in July, which boosted the probability of an interest rate hike this year, Reuters reports.
Gold is more expensive to foreign currency holders when the greenback is strong.
Additionally, the metal is non-interest paying and struggles to compete with...
More