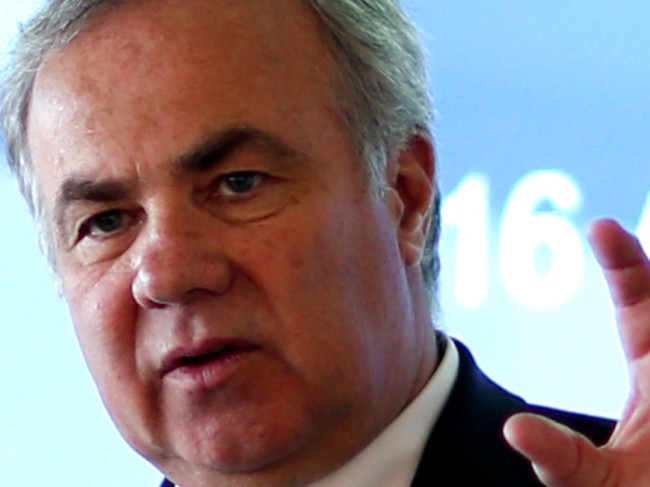 (Joe Papa, CEO of Valeant.Reuters)
Wall Street is beginning to raise questions about a mysterious business distributing drugs for Valeant Pharmaceuticals.
Does that sound familiar?
Analyst David Maris over at Wells Fargo
says the drugmaker has been loath to answer questions about Direct Success, a Florida based company that distributes Valeant's number two product, depression treatment Wellbutrin XL.
In fact, when asked about it in September, CEO Joe Papa said he didn't know what it was.
This is not especially encouraging. Recall that Valeant's stock has fallen around 90% in the past year, since we learned of a secret pharmacy that exclusively sold Valeant drugs. The existence of this business — called Philidor — raised questions about the company's business practices and sparked a number of ongoing state and federal investigations. Authorities are looking into whether or not the compay committed...
More