InvestorPlace - Stock Market News, Stock Advice & Trading Tips
The last time I wrote about Twilio Inc (NYSE: TWLO ) was June 21; I suggested that fans of the cloud-based company who were unsure of TWLO stock, should buy SPDR S&P Internet ETF (NYSEARCA: XWEB ) instead.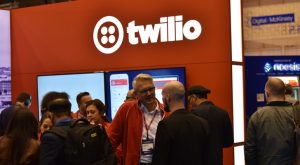 Source:
In the short time since the article went live, Twilio stock is up 4%, while XWEB is up 5.2% over the same period. Round one goes to XWEB.
38% Upside?
InvestorPlace contributor Richard Saintvilus, who has a real knack for picking winners, suggested about a week after my article ran that TWLO stock could rise by almost 40% by the time next summer rolls around.
That's not a bad return for one-year's work, even for the technology sector. However, anytime you invest in high-growth companies with little or no profitability, you're taking a huge leap of faith that its business model is sound and it's moving in the right direction.
As we saw in May, losing a big customer like Uber does not sit well with investors which knocked TWLO stock for a 26% decline.
A Second Alternative
The first alternative, my suggestion to buy XWEB, is still the best way to go if you want to bet on the internet space. But, it's not the only one.
Rather than only buying Twilio, you might consider buying three other...
More