When Washington sent the USS Lassen to Subi Reef last month, it represented the most meaningful escalation yet in what has become an incredibly tense standoff in The South China Sea. 
America's friends in the region - most notably, The Philippines - seem convinced that Beijing has designs on using its newly constructed islands in the Spratlys as forward operating bases for future military operations. China of course denies this, but has nevertheless built 10,000 foot airstrips capable of landing fighter jets and surveillance aircraft, cement factories, and ports atop the reefs, and when a US Poseidon spy plane went to have a look back in May, the PLA told it to "Go now!" 
There are conflicting accounts of just how "forceful" a message the US actually sent by sending a guided missile destroyer to Subi (some say the exercise wasn't "convincing" enough), but it did serve to antagonize Beijing and indeed, Admiral Wu Shengli told US chief of naval operations Admiral John Richardson that this needs to stop now unless the US wants to go to war.
But by all accounts, the patrols aren't going to cease because Washington needs to save face and reassure its allies in the South Pacific and so, the stage is set for an "accident."
Now, reports indicate that China has sent  J-11BH/BHS fighter jets to Woody Island, south of Hainan in what one could be forgiven for believing is an attempt to discourage US military flyovers. Here's The Diplomat: 
The People's Liberation Army Air Force (PLAAF) has dispatched an unknown number of fourth-generation J-11BH/BHS fighter aircraft to Woody Island (known as Yongxing Island in Chinese), the largest of the Paracel Islands administered by the People's Republic of China in the South China Sea, according to Chinese media reports.

 

 

Woody Island, located around 200 miles (321 kilometers) south of Hainan Island, boasts the only operational airstrip in the South China Sea, although China is in the process of construction of at least two more airstrips in the Spratly Islands.

 

The J-11BH/BHS fighter aircraft are most likely part of the People's Liberation Army Navy's 8th Aviation Division stationed in Hainan Province. As my colleague, Ankit Panda, reported at the beginning of the month, J-11BH/BHS fighter jets armed with missiles have recently carried out exercises in the South China Sea rehearsing "real air battle tactics," according to the PLA Daily.
Yes, "real air battle tactics", which certainly leads you to wonder if they aren't preparing to establish a no-fly zone above the islands in the Spratlys. After all, moving the jets to Woody gets them closer to Beijing's new islands: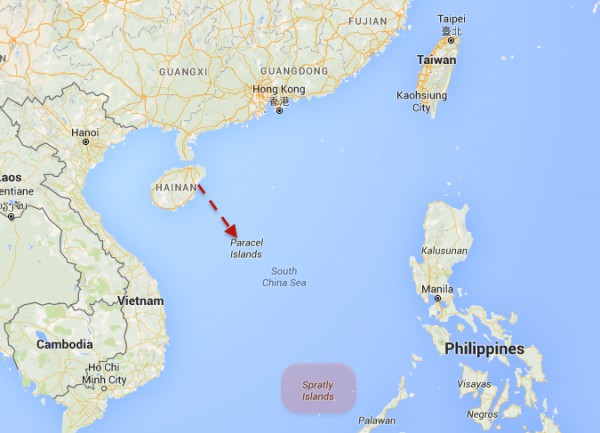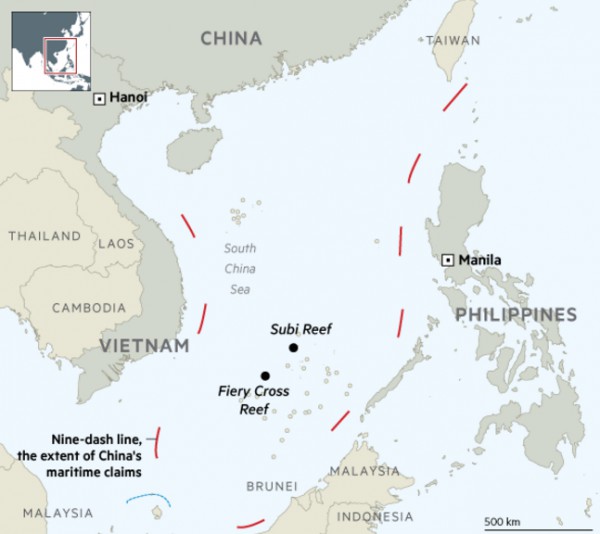 Here's more from Defense News:
The new location could prove troublesome for US surveillance aircraft, such as the EP-3 Aries and the P-8 Poseidon, that fly through the area on a regular basis. In 2001, a collision between a Chinese fighter and EP-3 resulted in the death of a Chinese fighter pilot and the forced landing of the EP-3 on Hainan Island. In 2014, a Chinese fighter harassed a P-8 in the vicinity of Woody Island, which followed with a strong verbal protest by the Pentagon.

 

Bonnie Glaser, director of the China Power Project, Center for Strategic and International Studies, said the Chinese are demonstrating to the US, other claimants to the South China Sea and their domestic audience that they intend to protect their sovereignty.
As noted above, we've already seen what happens when a P-8 Poseidon gets near China's sandcastles:
Fortunately for the US, these particular fighters apparently have trouble with "salty sea air." Back to Defense News:
Taiwan-based Alexander Huang, chairman, Council on Strategic and Wargaming Studies, said that it might be too early to focus on military implications. Citing the problems Taiwan's Air Force faces with the operational and seasonal deployment of fighter aircraft at Magong Air Force Base, Penghu Island, Huang said weather and the salty sea air makes deployment on off-shore islands difficult for advanced fighter aircraft.

 

"If they intend to place J-11 on Woody Island around the year, it would be an 'all-weather' test to the airframe, parts and combat systems onboard before I do military implication analysis."

 

Glaser agrees. "My understanding is that fighters are likely only to be deployed for short time frames in the Spratlys – the salty sea air would cause havoc to the aircraft over long periods."
Maybe, but that's really not the point. The issue is whether Beijing is ramping up its capability to "cause havoc" to the US and its regional allies should they continue to antagonize the PLA in the Spratlys. 
Stay tuned...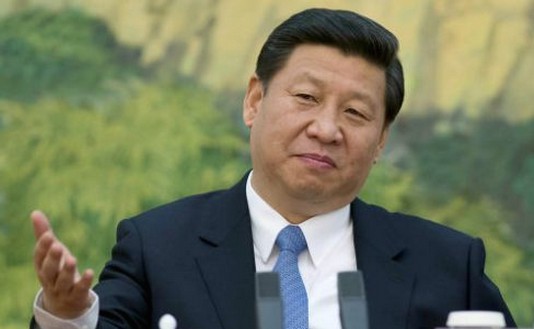 And meanwhile (via ABC):
China's top diplomat asked the Philippines Tuesday not to raise contentious issues — an obvious reference to the Asian neighbors' territorial spats — in an annual economic summit of Asia-Pacific leaders in Manila next week, a Filipino official said.

 

Chinese Foreign Minister Wang Yi's request, relayed to his Philippine counterpart Albert del Rosario during talks in Manila, underscored Beijing's objection to any effort to bring the long-raging disputes to an international arena, where rivals like Washington could use it to criticize Beijing.

 

Non-inclusion of the thorny topic would also shield Chinese President Xi Jinping, who is expected to attend the Nov. 18-19 Asia-Pacific Economic Cooperation forum in Manila, from a potentially embarrassing confrontation.