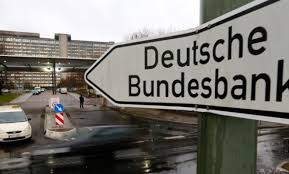 Germany is the largest economy in Eurozone so growth or slowdown in German economy effects the Eurozone. The Deutsche Bundesbank which is the central bank of Germany said that the economy of Germany grew significantly in winter. Although it is not reflected in GDP, but it might reflect in the coming months as orders will increase production. The bank is optimistic on growth prospects of Germany which is a good news for Euro zone. The bank also mentioned two major factors which help in strengthening the economy further as:
Increase in foreign demand

Continued strong domestic growth are the two main factors
2014 could be a good for EUR as economy is expected to recover from its worst economic crisis since World War II.