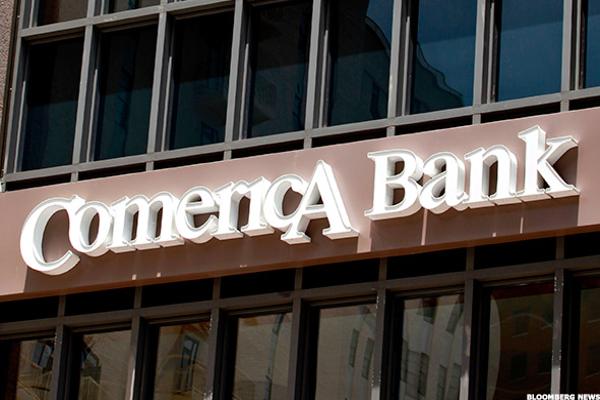 This article, originally published at 7:09 p.m. on Tuesday, May 3, 2016, has been updated with comment from analysts and market data.
The abrupt departure of Comerica's finance chief for a new job has jolted shareholders already irate over the Dallas-based lender's subpar performance amid a swelling pile of bad energy loans.
Comerica (CMA - Get Report) said late Tuesday that CFO Karen Parkhill was departing "to pursue other opportunities." In a separate statement, pacemaker giant Medtronic (MDT - Get Report) , whose operational headquarters are in Minneapolis, said she would join as CFO effective June 20. Parkhill was hired by Comerica in 2011 from JPMorgan Chase, where she had worked as an investment banker and CFO of the commercial banking business.
Her departure comes just weeks after Comerica Chairman and CEO Ralph Babb announced the hiring of Boston Consulting Group to conduct a broad-based review of costs and new business opportunities. Some of the bank's largest shareholders, including Fiduciary Management and Invesco, sent representatives to its annual meeting on April 26, where they urged Babb and other board members to shake up management or sell the company if drastic improvements aren't made quickly. Babb and lead independent director Richard Lindner assured...
More