The GBP/USD was in a sharp bearish swing from the end of August through the first week of September. As we can see in the daily chart, GBP/USD fell from about 1.58 to about 1.5160 before a 2-day rally this week.

GBP/USD Daily Chart 9/8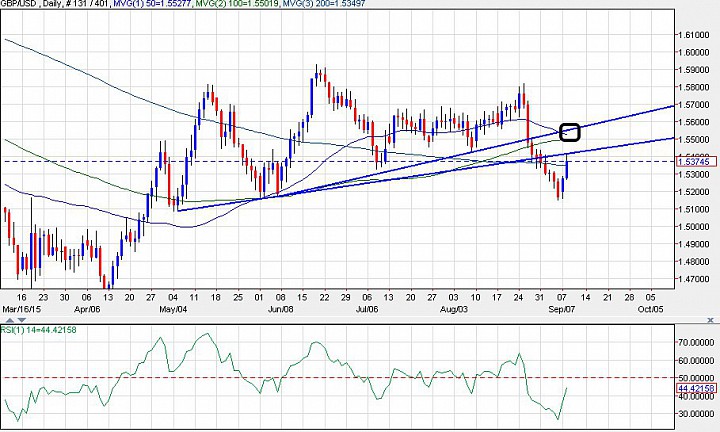 (click to enlarge)

It seems like this week's bullish correction price action has reached the first key resistance around 1.54, which was a previous resistance area and where a previous rising support line resides.

We might see some near-term bearish reaction here around 1.54, but there is still more upside in the hsort-term towards the 1.55-1.5550 area. Here the market should find resistance if the bearish outlook is to continue. Cable would be in a neutral-bearish mode under 1.5550.

If price were to rally above 1.56 however, we should maintain a neutral-bullish outlook on GBP/USD.