With earnings expectations collapsing, macro data disappointing across the board, Ukraine's truce failing, and Grexit looking ever more likely, is it any surprise that the S&P 500 (courtesy of yet another AAPL reacharound) is rapidly approaching the 2,100 level.
S&P 500...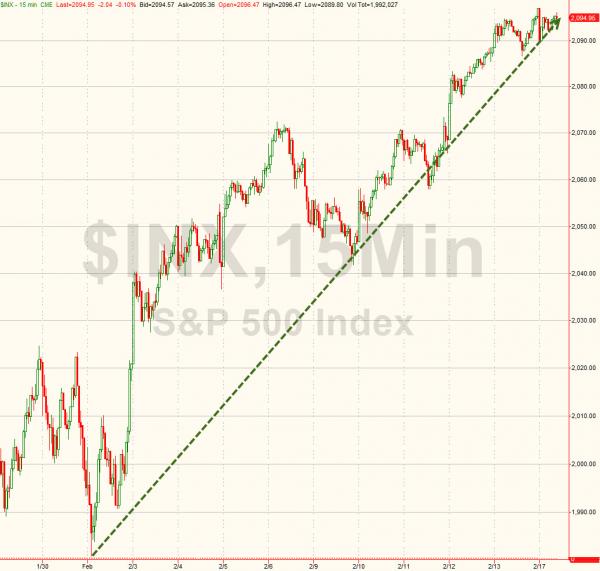 AAPL...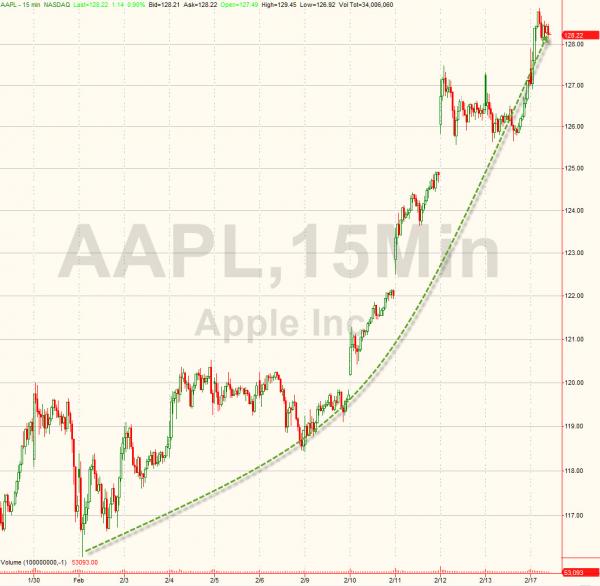 It does seem like AAPL is having to do more of the heavy lifting to keep the S&P elevated in recent days.
*  *  *
It is different this year...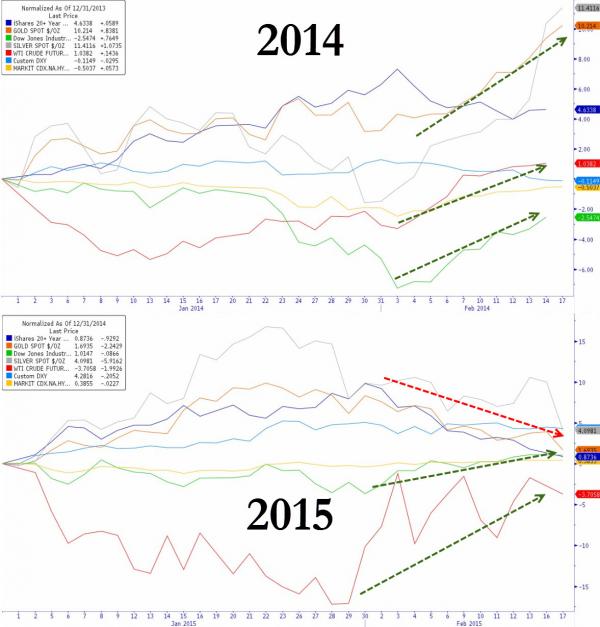 *  *  *
Come on... really...