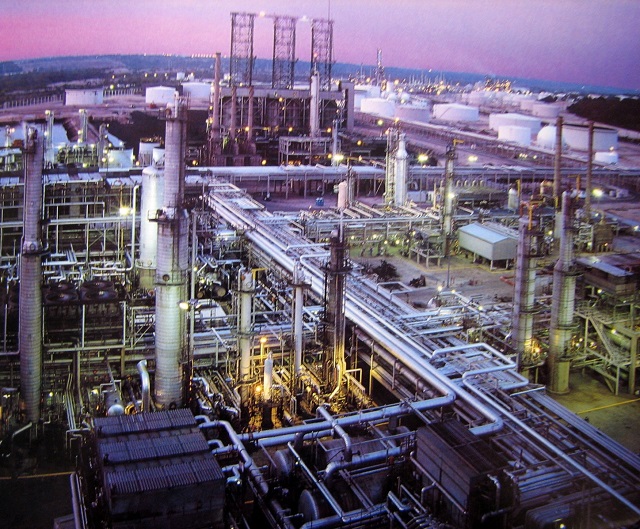 Last week it was reported that the Trump Administration is considering significant sanctions on Venezuela. The threat of sanctions is in response to Venezuelan President Nicolas Maduro's pledge to rewrite his country's constitution on July 30. President Trump promised that if he followed through, the U.S. "will take strong and swift economic actions," which could impact Venezuela's oil exports to the U.S. A decision is expected as early as this week.
According to the most recent data from the Energy Information Administration (EIA), Venezuela presently exports 800,000 barrels per day (BPD) of oil to the U.S. Venezuelan imports rank third behind Canada and Saudi Arabia, but Venezuela is the top source of foreign oil for U.S. Gulf Coast refineries.
How might the loss of Venezuelan crude impact refiners in the U.S.? Let's investigate.
EIA data indicate that 13 US refineries imported Venezuelan crude in 2016. Here is the breakdown of all 13, in order of descending amount of crude processed: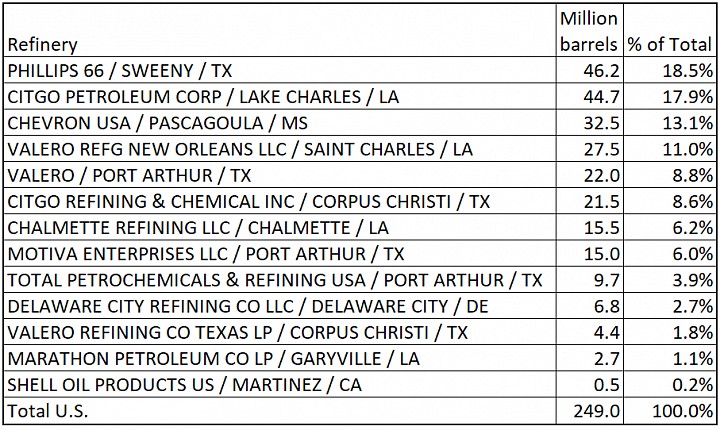 The Phillips 66 (NYSE: PSX) Refinery in Sweeny, Texas imported just over 46 million barrels of Venezuelan crude last year, the most of any US refinery in 2016. However, this...
More