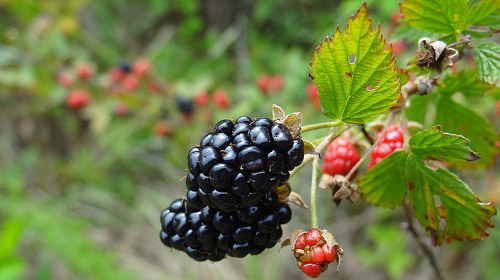 Wendy's (NASDAQ: WEN) has been searching for one specific ingredient for three years.
According to Business Insider, blackberries, the newest edition to the fast food giant's salad repertoire for next summer. However, the small fruits were not easy to come by.
Wendy's searched not for which fruit to include in the meal but instead, where to find it. After three years and investigating a potential 30 different distributors, the company finally settled on one that would be able to supply 2 million lbs of blackberries.
"It's been a slow, painful journey for us," Dave Kourie, the head of procurement for Wendy's, said according to Business Insider. "We spent 14 months scavenging around the industry, looking at more suppliers than we ever have."
The addition of my fresh ingredients to meals comes at a time when consumers are becoming increasingly aware of what is actually in the food they're eating. Including fresh ingredients is a crucial element to competing in the fast food and fast casual markets.
For example, smaller Mexican fast casual chain Chipotle stopped selling pork for a certain period of time because they needed a new supplier that would stand up to the rigorous ethical standards they set for its meat.
For more business and financial news, click here.
*This is editorial content and expresses the opinion of the reader.