Microsoft has been under the scrutiny of investors lately.
However, the company's recent steps to unify the platform have positive implications.
The recent acquisition of LinkedIn also adds much needed strategic value.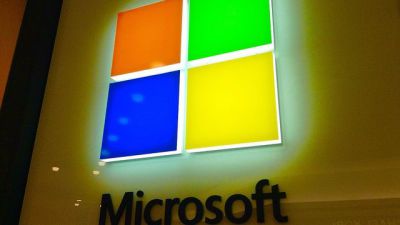 Going into Microsoft Corporation's (NSDQ:MSFT) quarterly earnings announcement, I'm gaining a little more conviction given near-term growth drivers post the acquisition of LinkedIn, on-going cloud revenue ramp, gross margin acceleration from annuity ARR (annually recurring revenue) streams. I believe some of the media pundits have yet again miss-characterized the recent acquisition of LinkedIn with the proverbial bean counting therapy that value investors use to massage the nerves of growth oriented analysts/investors.
That being the case, I'm providing my financial model preview in a separate article, so please refer to that as well.
I believe the emphasis on "cloud" is more accurate in Nadella's management campaign of "mobile-first and cloud-first world." Initially, the thought process on Microsoft's approach to mobile was to acquire consumers in the commodity hardware segments for mobile devices. But, given the tepid interest from mobile OEMs and on-going penetration of Android devices globally, the strategy quickly shifted to Microsoft's software suite being made available across all platforms, inclusive of mobile. This shift implies that Microsoft is happy with its position as a PC/Datacenter platform provider, but will also provide its services on a recurring license model across all devices in the enterprise/consumer space.
Clearing the misconceptions of gaming
Also, there's the on-going speculation of a potential spin-off of the gaming division/business unit. I find this unlikely given the lack of historical precedence for spin-offs, and on-going speculation of buy side managers likely fueling the rumor mill this time around. Of course, I can acknowledge that the Xbox gaming unit has been a disappointment in the current console generation, but given the favorable drop-off in pricing of Xbox units, and healthy unit growth estimates, I believe the Xbox installed base is reaching that key inflection point where it will exhibit enough strength to maintain its viability among the platforms Microsoft is currently pursuing. Losing the living room reduces Microsoft's scope and scale among the various device categories. Given Microsoft's platform-centric approach, there's no innate advantage to spinning-off the Xbox business, as it helps to maximize its presence in living rooms.
In fact, project Helix is implicit of Microsoft's intention to create an open Windows platform across all devices. One Windows is the pathway that creates unity for the separate walled gardens between PC gaming and Xbox. Given the loss of market...
More