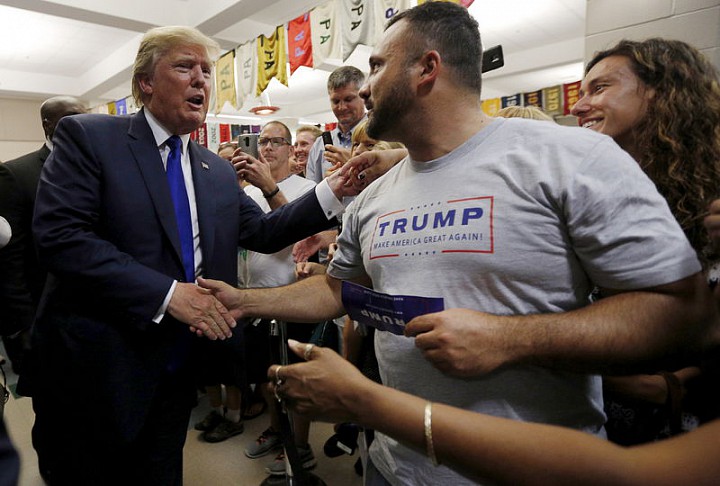 (Reuters) - Donald Trump told a rally at an Alabama football stadium on Friday that he would crack down on illegal immigration if elected president, a familiar theme for the real estate mogul as he seeks the Republican nomination.
Trump, who has rocketed to the top of the Republican presidential pack in opinion polls, told the crowd he wanted to change the constitutional amendment that allows children born to illegal immigrants in the United States to automatically become American citizens.
"Very few places do it. We're the only place just about that's stupid enough to do it," Trump said.
He also reiterated his vow to...
More