EUR/GBP has been retreating from it's new high on they year just above the 0.92 clip. However, this decline seems so far to be a correction as price is still tading above a rising trendline seen in the 4H chart below.

EUR/GBP 4H Chart 10/26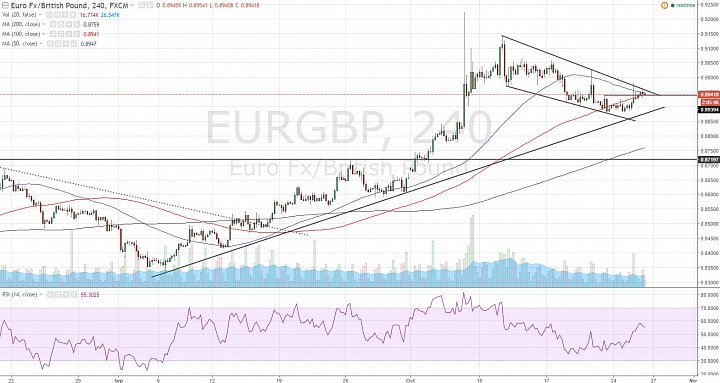 (click to enlarge)

Flag pattern vs. Trendline.
- In the 4H chart above, we can see the flat pattern coming down against a rising trendline.
- If price breaks below 0.8875, it would likely break below the rising trendline and signal further bearish correction against the Sep-Oct. rally.
- But if price can hold above 0.8875 and rally above 0.90, EUR/GBP would have broken above the flat pattern and thus signal a bullish continuation outlook. 

Let's keep watch on which way EUR/GBP will break from this crossroad.