Forget Oil patch job cuts, forget the highest inventory-to-sales ratio since Lehman, forget Chinese deflation data, forget record low Baltic Dry, forget slumping US macro, forget slumping US earnings, forget dumping oil prices, forget credit spread widening.... and forget Greece (Storm in a teacup... small... contained...)... stocks rally to green YTD and highs of 2015 for Nasdaq PROVE "everything is awesome"...
And if you don't believe it - you're a cynic - and probably unpatriotic.
Stocks melted up during the European session on rumors of an extension for Greece (i.e. EU folds)... which then saw stocks dump it all back as various EU leaders denied its existence and Varoufakis explained that they would never accept it... and then stocks just went vertical for USDJPY shits and giggles... (note that the afternoon meltup managed to perfectly take out the EU ramp highs)...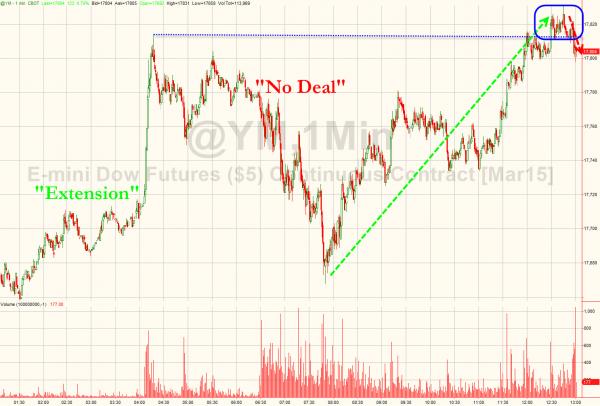 Some argued that the ramp occurred as a few headlines crossed on a Minsk Summit peace accord deal but given the success of the last one - and Obama's rhetoric - we suspect that was not the driver of this idiotic algo ramp.
Here's the real reason for today's post-European melt-up - AAPL.. (which ripped higher on the back of issuing CHF debt)
APPLE'S MARKET VALUE CLOSES ABOVE $700 BILLION FOR FIRST TIME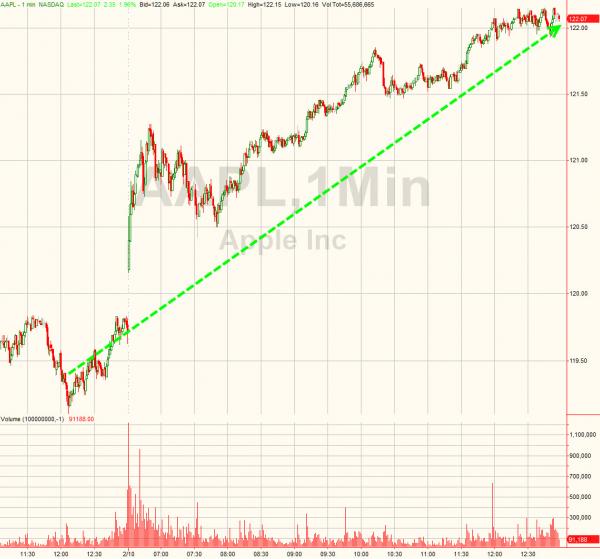 In other words - the company that single-handedly moved the entire market's Q4 EPS, just did a mini-LBO of the entire market.
*  *  *
From The "Deal" rumor... as soon as Europe closed, AAPL took over the US equity markets and everything correlated...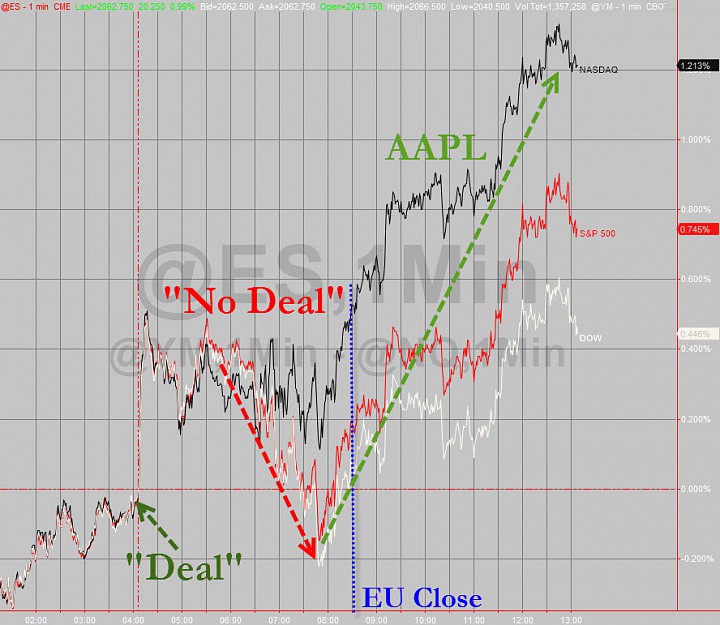 From Friday, stocks are mixed with Trannies and Small Caps lagging and AAPL-heavy NASDAQ leading...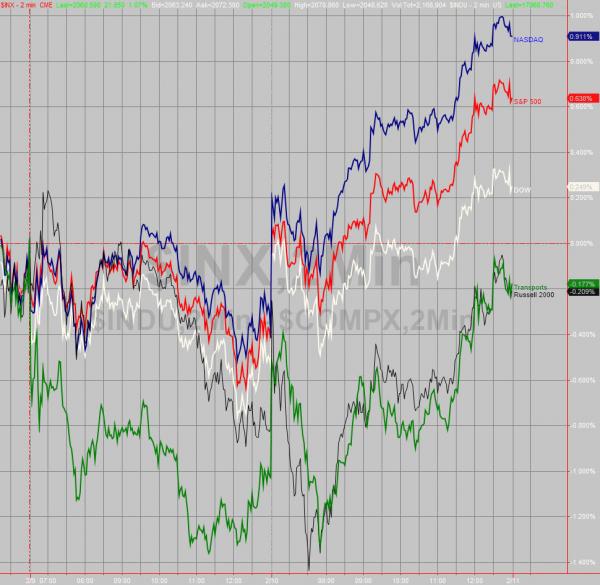 And everyone's excited post-payrolls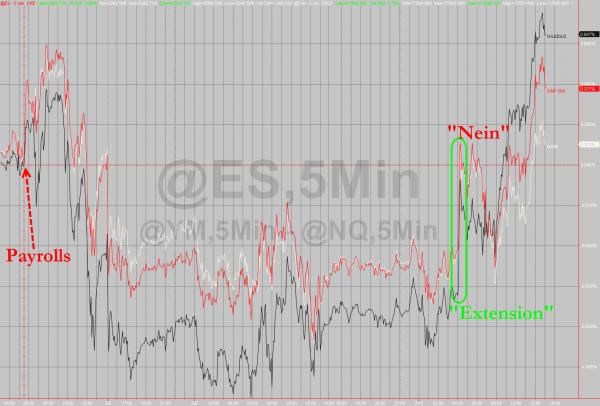 Even The Russell 2000 briefly got green YTD as NASDAQ soared to 2015 highs...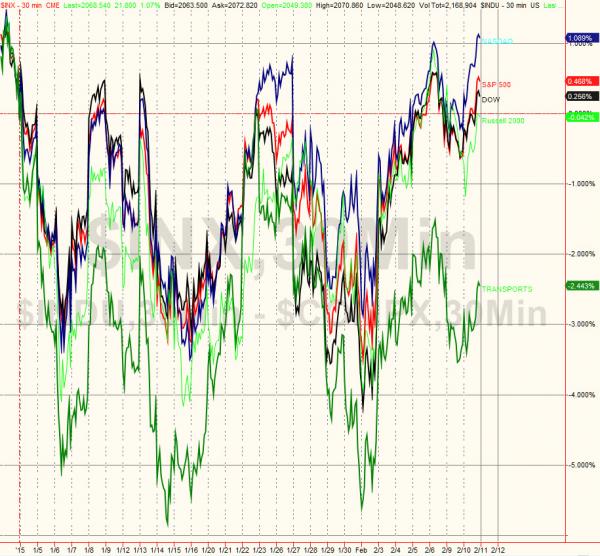 Stocks love low oil prices (and high oil prices)...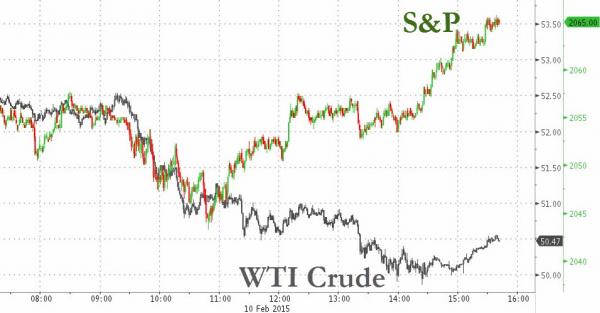 The rate-lock-driven selling pressure on bonds continues but today's rate trade was very sideways and rangebound - unlike stocks... with 10Y tagging 2.00% (but closing at 1.99%)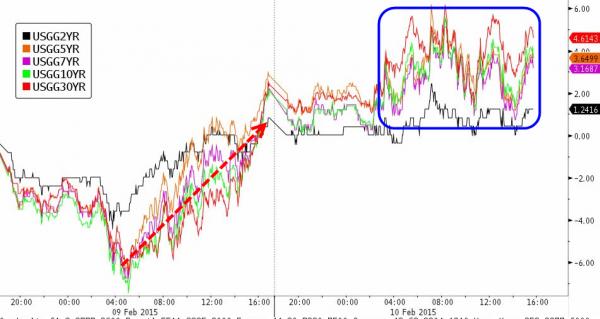 While The USDollar was flat on the day and slightly lower on the week (major CAD weakness vs Cable and SEK strength)...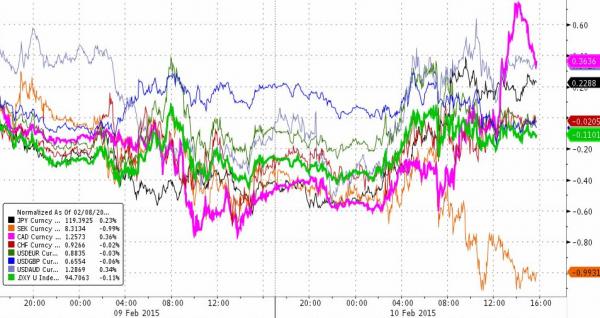 JPY appears to have decoupled from stocks too...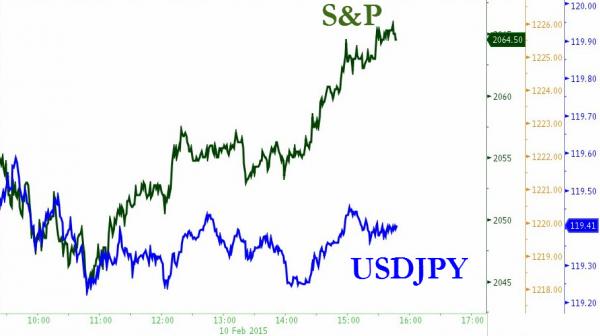 All commodities dropped on the day - led by the plunge in crude...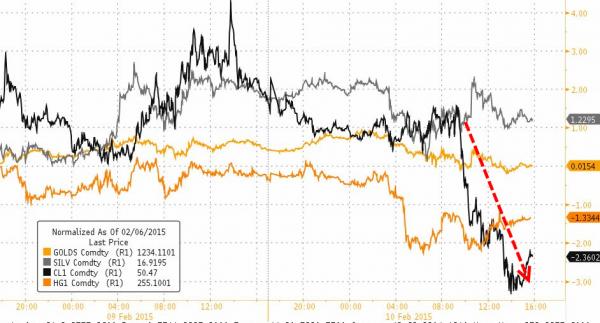 Which took it back to a $49 handle briefly...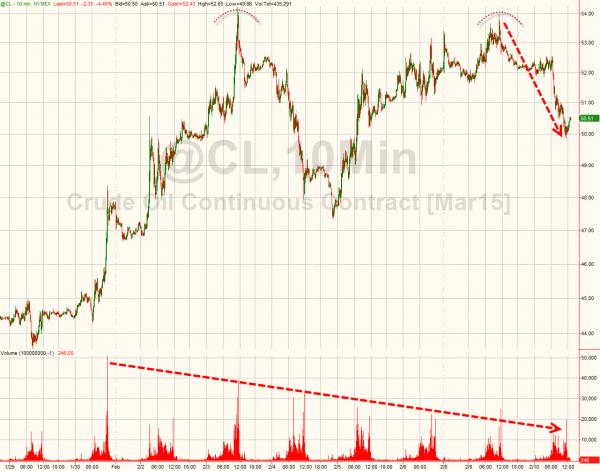 *  *  *
It would appear the manipulators want to make it clear that GREXIT is cointained... "Go Ahead Tsipras... Make My Day"
Charts: Bloomberg