Will they? Or won't they?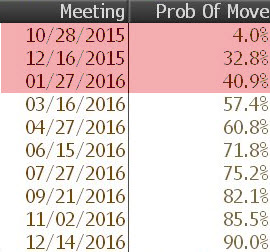 And it's gone...Enjoy the ride!! Just follow everyone else's tracks, they can't all be wrong, right? (Forward to 35 seconds and enjoy the quiet solitude)
Despite various ramps to VWAP (enabling institutional sellers)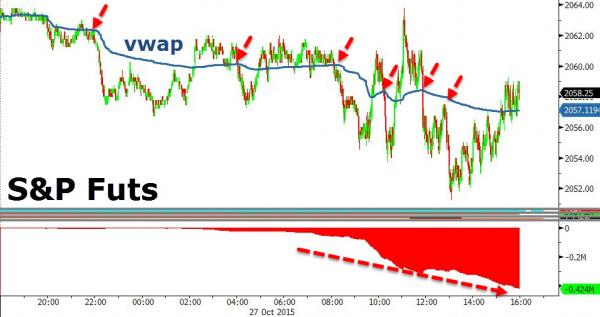 The Nasdaq clung to unchanged on the day as Trannies were the biggest laggard...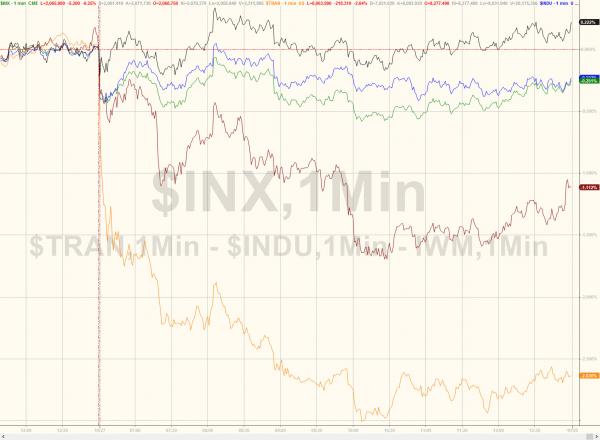 The Dow seemed to find constant bid support at the PBOC rate cut level while the S&P broke below...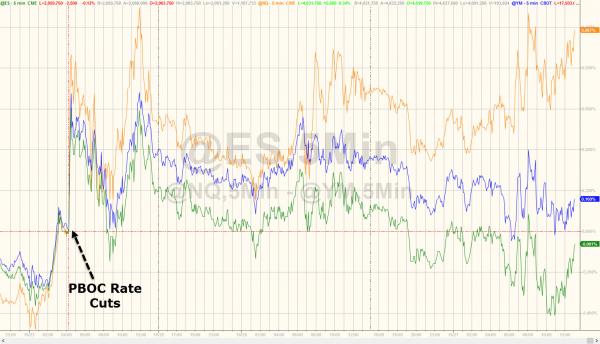 Trannies majorly underperformed today, and converged to crude... just as we said...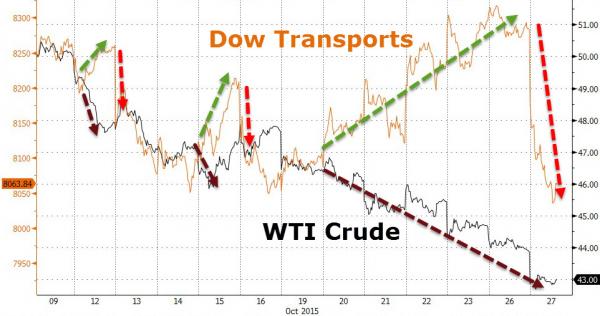 Is this the next convergence?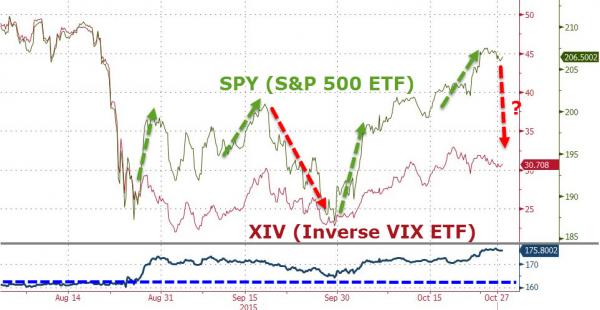 *  *  *
Individual Stocks were the biggest news today..
Ferrari crashed...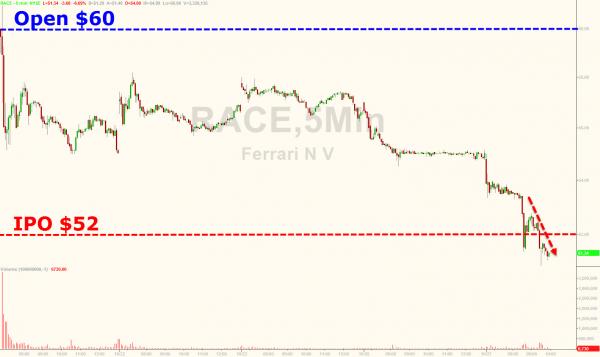 Valeant turned red...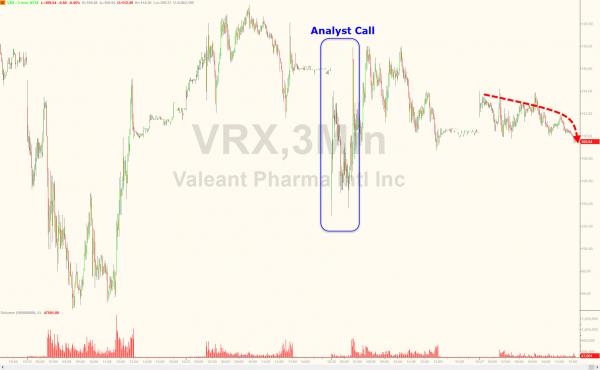 Twitter melted up into earnings...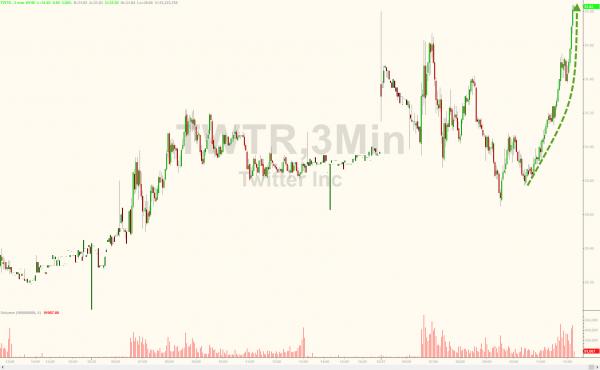 And AAPL tumbled into earnings...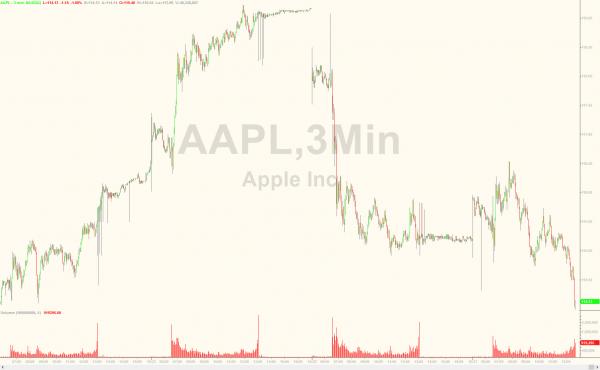 Rite-Aid had quite a day on the Walgreens chatter...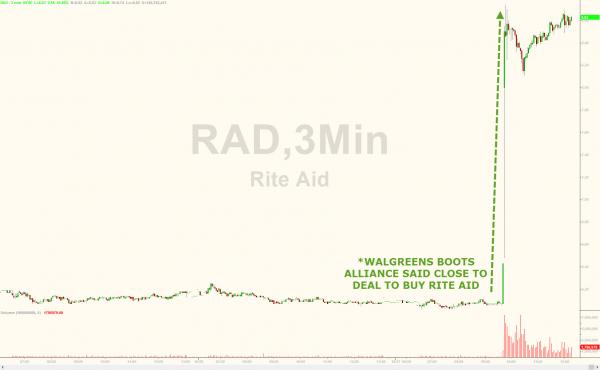 And finally IBM on SEC probing accounting...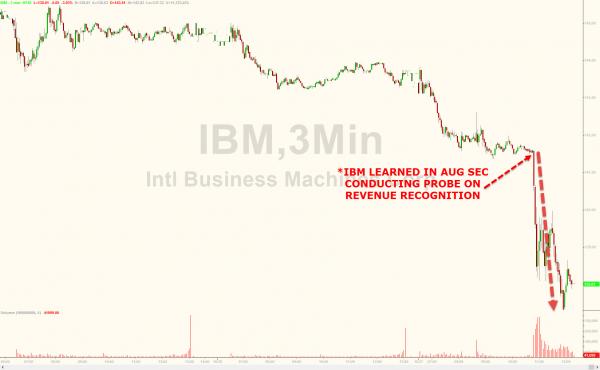 Quite a day for "stocks".
*  *  *
Treasury yields tumbled, but as 10Y approached 2.00%, a mysterious seller came in (as they so often do ahead of FOMC meetings)...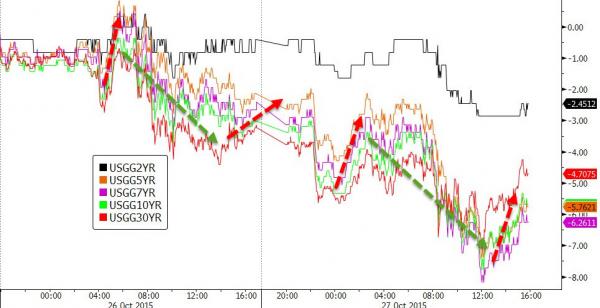 But stocks remain notably decoupled post-ECB...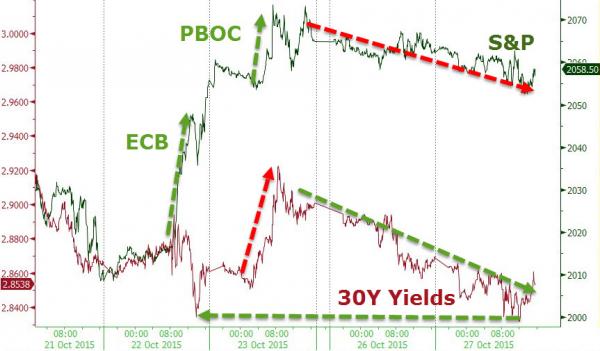 The US Dollar drifted higher on the day (though remains lower on the week) against the majors (with JPY strength offsetting Swissy and CAD weakness)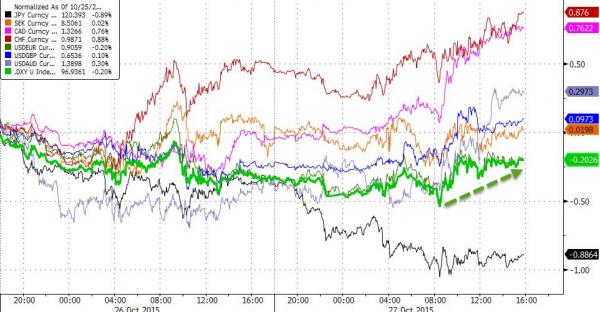 The drift higher in the dollar did nothing to slow gold, silver, and copper gains...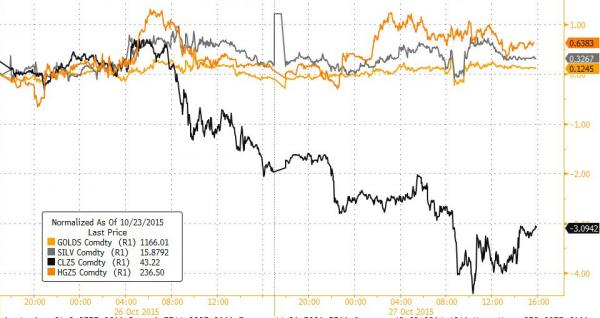 But crude continued to collapse to fresh 2-month lows...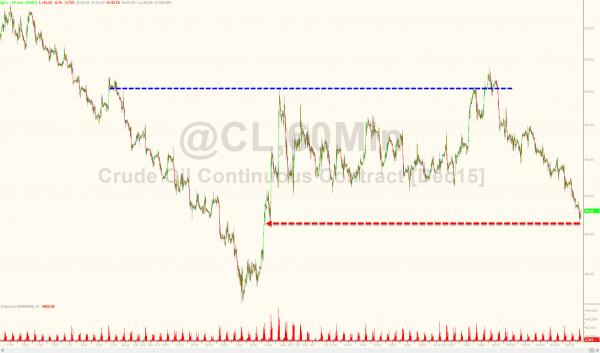 As Vol is rising along with tumbling crude once again post-decoupling...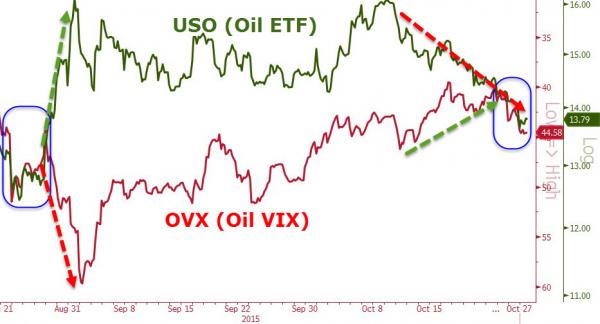 Charts: Bloomberg