The purchase shouldn't surprise too many of you. Often times, Lanny will find a great dividend growth stock on a discount and sell me on the fact that the company is a buy. Well, this time was definitely one of those instances and I followed his lead in purchasing shares in this dividend growth stock. Time to see why I purchased shares in CVS Health Corp (CVS).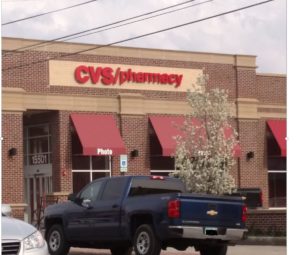 Perfectly timed picture for this post. The day I made the purchase, I happened to be driving past my local CVS store. What are the odds? Last week, I added 13.8123 shares of CVS with a cost basis of $1,075. The trade was made using the automatic trade feature on Capital One Investing, so the cost per the trade was on $3.95 and I was allowed to purchase fractional shares of stock. One of the many reasons why I love Capital One Investing as my trading platform. In total, this purchase added $6.90 to my quarterly dividend income figure and will add $27.62 to my annual dividend income total. I know I have some work to do to reach my goal of $6,250 by December 31, 2017 after performing my Q1 goals review, so this is a small step in the right direction here.
In Lanny's purchase summary that was published last week, Lanny gave an...
More