Yellen to testify before Senate committee Tuesday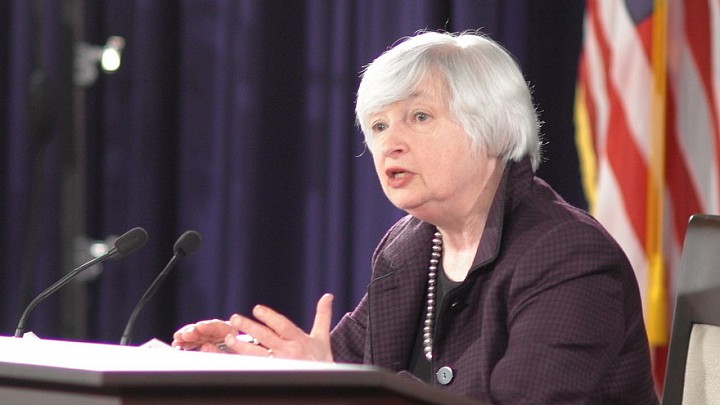 Federal Reserve/Flickr
Fed Chairwoman Janet Yellen is expected to speak before the Senate Banking Committee on Tuesday.

The euro fell against the dollar Monday, as the initial enthusiasm for Greece's bailout extension gave way to anxiety that debt problems may have been delayed rather than resolved.
The shared currency EURUSD, -0.16% recovered somewhat from the day's low to trade at $1.1334, up from a session low of $1.1295, but down from around $1.1378 late Friday in New York. The euro had jumped on Friday after eurozone finance ministers agreed on a four-month extension to Greece's bailout program after weeks of tense negotiations between Greece's newly elected leftist government and the country's international creditors.
Kathleen Brooks, research director of U.K. and EMEA at Forex.com, said there is still a chance that Friday's deal — presently an agreement in principle —could fall apart.
The Greek government delayed the submission of its reform suggestions until Tuesday morning, pushed back from a deadline originally set for Monday.
Greece's creditor trio — the International Monetary Fund, the European Commission and the European Central Bank — must review, and approve, the proposed reforms before the agreement can be finalized.
http://www.marketwatch.com/story/dollar-wary-ahead-of-testim...