Samsung just beat both Intel and Micron to the punch. It is not producing DDR4 chips, 8GB in size, using the 10-nanometer manufacturing process. This means a 30 percent performance increase and a 20 percent reduction in power draw.
Consumers should expect this DDR4 available before this year is out. That is bad news for Micron and Intel, as its own developments in memory and NAND will not ramp up until later this year (we hope).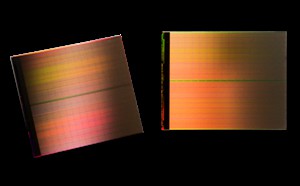 Micron's stock is deeply discounted. Its P/E is just 5.76 times. There may still be some downside if Micron posts weakness in the next few quarters. Buying Micron may lead to paper losses, but those who are patient will be rewarded. When The new 3D xpoint and 3D NAND production starts, profits will grow.