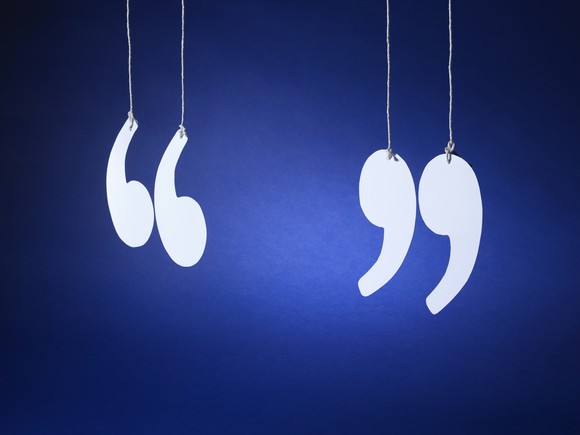 A shortlist of Sheryl Sandberg's accomplishments might read something like this:
Are you impressed yet?
At the same time, Sandberg's less tangible efforts have provided a far greater impact on society as a whole. In recent years, Sandberg has deftly leveraged her platform as a global business leader to champion positive social change, primarily regarding gender equality in the workplace through her best-selling book, Lean In.
Plainly stated, Sandberg is a rock star in every regard, and we all can benefit tremendously from studying her quotes on subjects including management, leadership, and life in general.
Sheryl Sandberg on leadership
Since she joined Facebook's management team in 2008, Sandberg's leadership has helped the social network's user base grow from 145 million monthly active users (MAUs) to 1.59 billion in 2015, among umpteen other accomplishments.
Sandberg clearly recognized Facebook's potential early on. However, although many recognized social media's big-ticket potential, Sandburg wouldn't be in her current position of prominence had she not taken action, too. She summarized the necessity of action when she said:
If you're offered a seat on a rocket ship, don't ask what seat! Just get on.
We now clearly know that Sandberg made the most of her time at Facebook, not only contributing, but leading. Jeff Bezos at Amazon famously phrased this trait in Amazon's leadership principles as a "bias to action." Sandberg expressed a timeless piece of business wisdom in the following way:
Taking initiative pays off. It is hard to visualize someone as a leader if she is always waiting to be told what to do.
However, as routinely appears in the thinking of all-time business greats, the Herculean effort required to build a world-changing company doesn't...
More