Get more expert commentary and daily trading ideas with our Benzinga Professional news and data platform. Find out how you can get exclusive, member-only access today with this deal.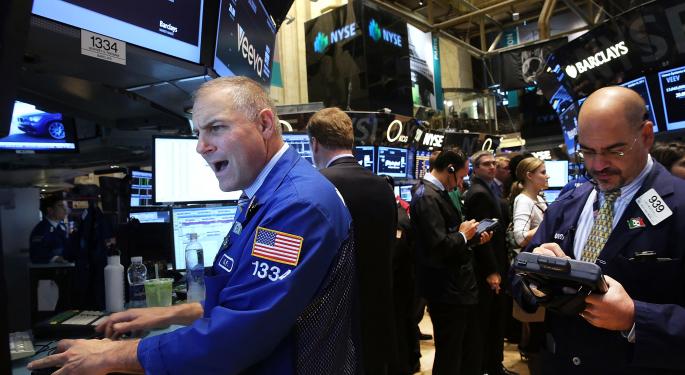 An ugly Q3 in the books clouds the near-term reality—U.S. stocks were positioning for a third straight day of gains in early action. Asian and European equity markets started their final quarter of the year with gains, too.
Hopeful investors looked past data supporting earlier evidence of China's manufacturing sputter—there was no real downside shock in the latest figures and that was considered bullish news. Stocks may be finding some traction on back of oil pricing improvement; crude futures climbed back above $46 a barrel.
State-issued Chinese data showed manufacturing activity there continued to contract in September, just not as poorly as expected. China's official manufacturing purchasing managers index ticked up to 49.8 from 49.7 in August, marginally above consensus estimates of 49.7. Readings below 50 reflect contraction.
Euro-zone manufacturing data was also largely shrugged off even as one data firm said the risk of a stall was back. The euro-zone purchasing managers index declined to 52 in September from 52.3 in August as German expansion softened and France returned to growth. "Despite unprecedented central bank stimulus and substantial currency depreciation, the euro-zone manufacturing sector is failing to achieve significant growth momentum and even risks stalling again," Markit said in its release.
For the U.S.'s own...
More