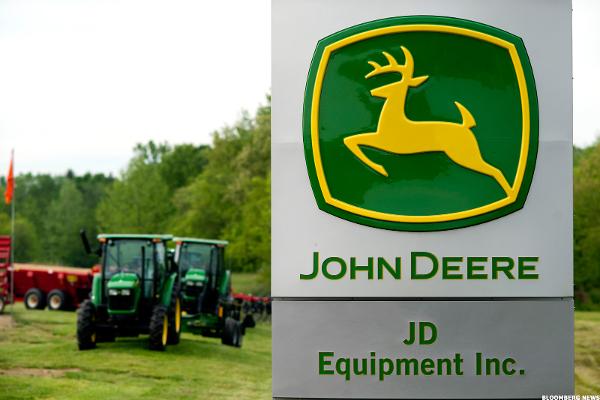 NEW YORK (TheStreet) -- Shares of Deere (DE) closed down 0.59% to $77.71 as the company's stock rating was cut to "neutral" from "buy" at UBS earlier today, the Fly reports.
The firm also reduced its price target to $80 from $94 on shares of the Moline, IL-based agriculture and construction machinery company.
The downgrade is due to the drop in corn prices, which have fallen to $3.40 per bushel from $4.40 per bushel since June, according to the analyst note.
The lower prices mean that farmers will have less money...
More