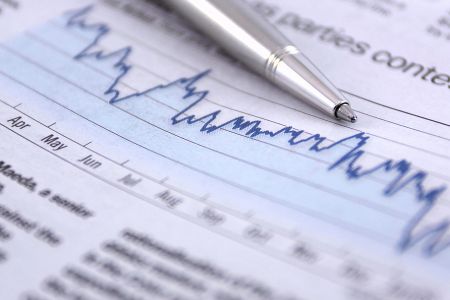 Reversal candlestick on Gold ETF threatens a near-term decline.
**NEW** As part of the ongoing process to offer new and up-to-date information regarding seasonal and technical investing, we are adding a section to the daily reports that details the stocks that are entering their period of seasonal strength, based on average historical start dates.   Stocks highlighted are for information purposes only and should not be considered as advice to purchase or to sell mentioned securities.   As always, the use of technical and fundamental analysis is encouraged in order to fine tune entry and exit points to average seasonal trends.
Stocks Entering Period of Seasonal Strength Today: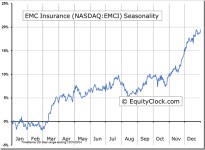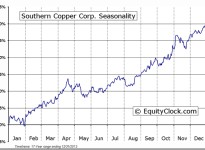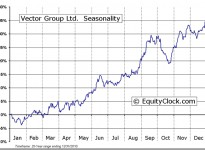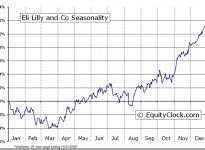 The Markets
A mixed day for stocks had the S&P 500 Index little changed on Friday.  The S&P 500 Index ended lower by 0.08%, remaining supported over the short-term by its rising 20-day moving average.  For the week, the large-cap index was higher by a mere 0.05%, realizing the smallest weekly change since mid-June when a short-term peak was realized.  Momentum indicators on the weekly chart continue to point higher, along with major moving averages.  Support at the 20-week moving average now roughly matches horizontal support between 2100 and 2110, providing a logical retracement zone should price roll over.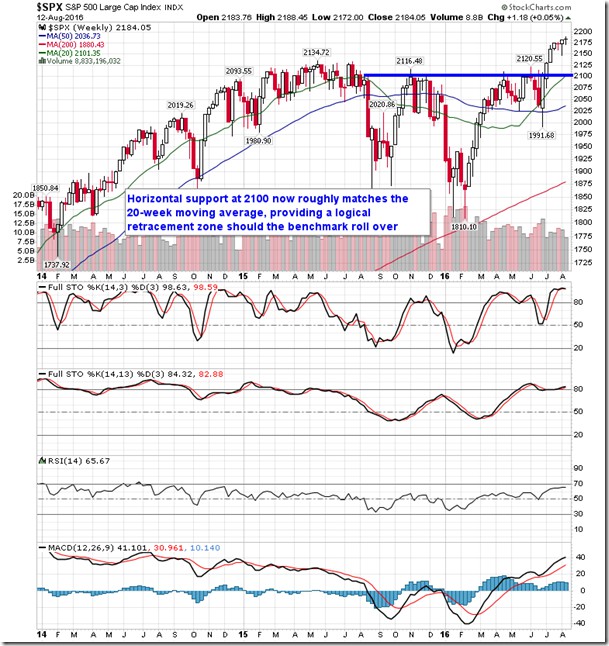 While stocks continue to hold up in this period of seasonal volatility, one area that typically benefits is showing struggle.  The Gold ETF (GLD) charted a significant reversal candlestick during Friday session, opening firmly higher and closing below the low from the previous session.  This threatening candlestick pattern is occurring precisely at the open gap that was charted following the nonfarm payroll report that was significantly better than expected.  Resistance around $130 is becoming obvious.  The move lower breaks short-term trendline support that stretches back to the end of May.  The Gold ETF has remained firmly elevated above support at its 200-day moving average since February, an exceptionally long period of time for this major commodity to go untested, particularly after a major trend reversal that became apparent at the start of the year.  A short-term negative momentum divergence is also present on the chart of the yellow metal.  While seasonally within a period of strength, investors should be cognizant of the downside risks as the commodity attempts to remain uncorrected through the course of the timeframe.  A break of support and previous resistance around $125 on the chart of the Gold ETF calculates downside potential to $119.  The price of gold typically benefits from the spike in volatility at this time of year, the peak of which is realized into the month of October, on average.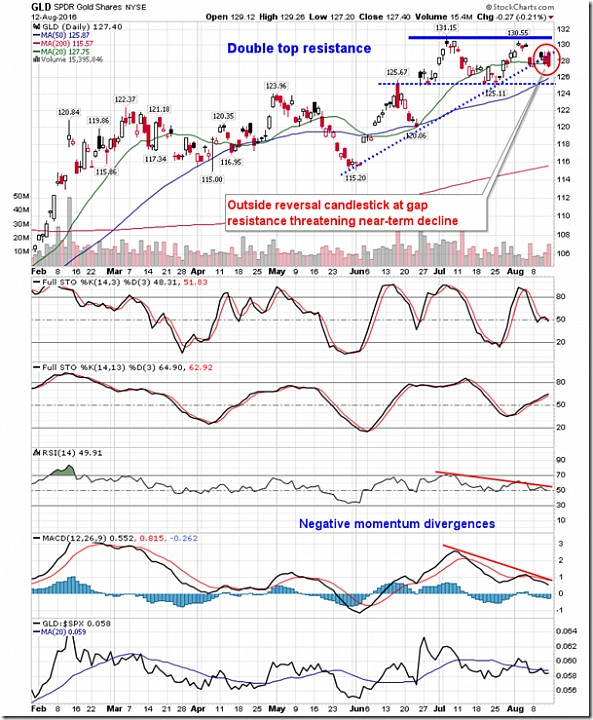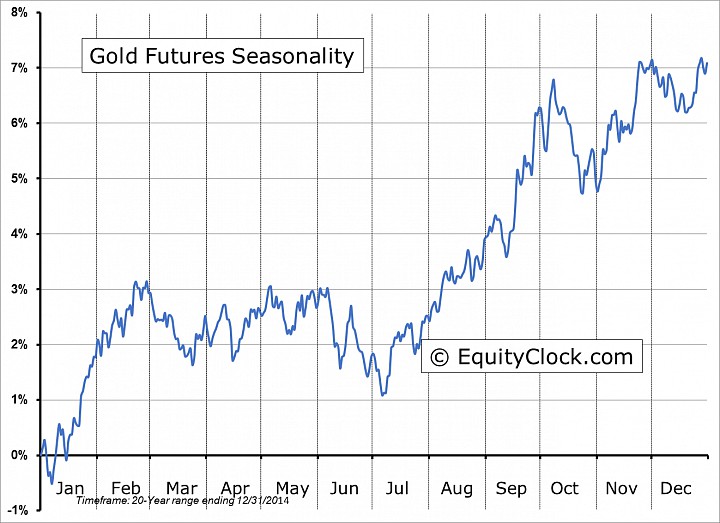 On the economic front, reports for July are starting to roll out.  The US Census Bureau is reporting that retail sales were unchanged last month, missing estimates calling for a gain of 0.4%.  Excluding the more volatile components of gas and autos, sales declined by 0.1%, also missing estimates calling for a gain of 0.3%.  Stripping out seasonal adjustments, total retail trade was actually down by 1.0%, well off of the average decline for July of 0.2%.  The year-to-date change is once again pulling back from the seasonal average in a sign that the momentum drain in economic reports is continuing.  While nothing new, the change in auto sales through July continues to lag the average trend; excluding autos, retail trade and food services remain on an above average pace.  While many of the components within the report are trending inline with historic norms, a large decline with respect to building materials and garden equipment/supplies does draw attention.  While not a particularly large category, sales of these goods were lower in July by 12.1%, which is around double the average decline for the month of 6.2%.  Weather may have been a factor as hot and dry conditions could limit various outdoor projects.  Obvious victims to this would be Home Depot and Lowes, both of which were little changed on the day.  Seasonally, these two stocks enter a period of seasonal strength around this time of year, but should it become apparent that these companies have suffered from this dip in material sales, they may fail to realize this seasonal bump.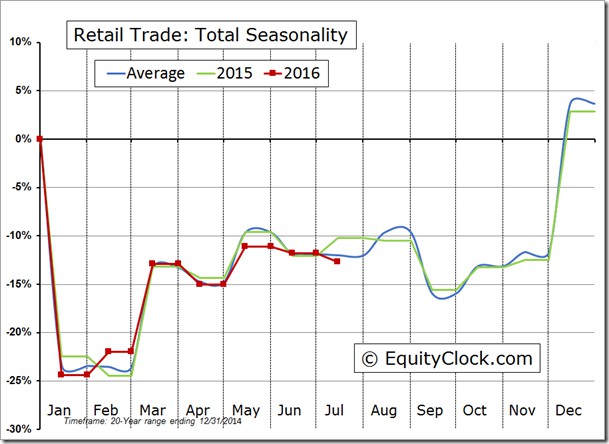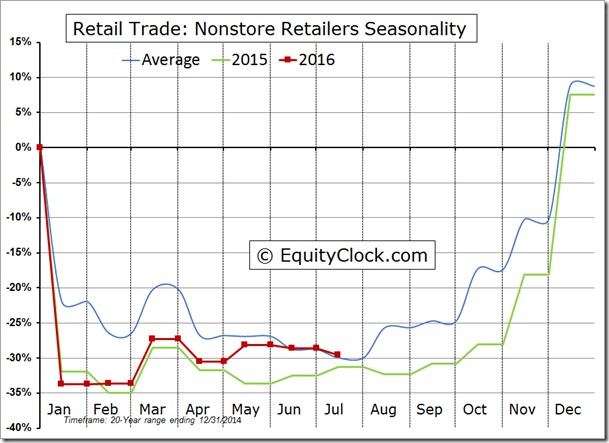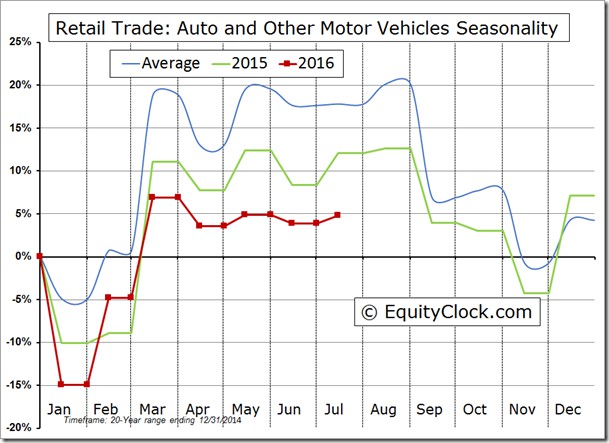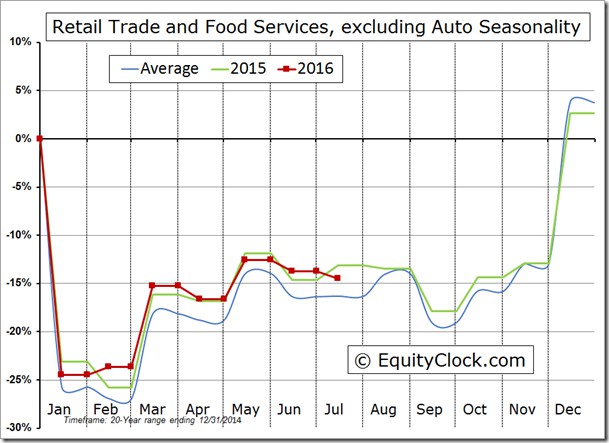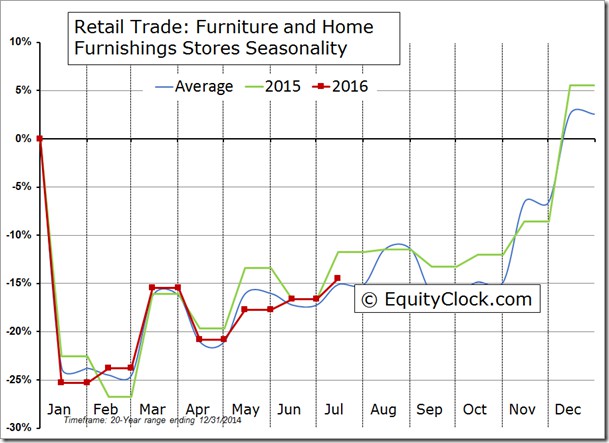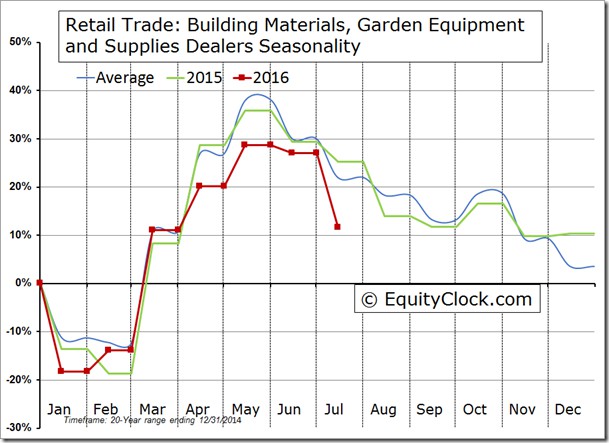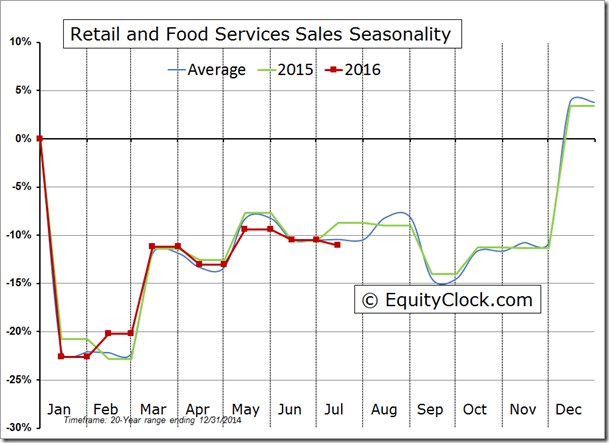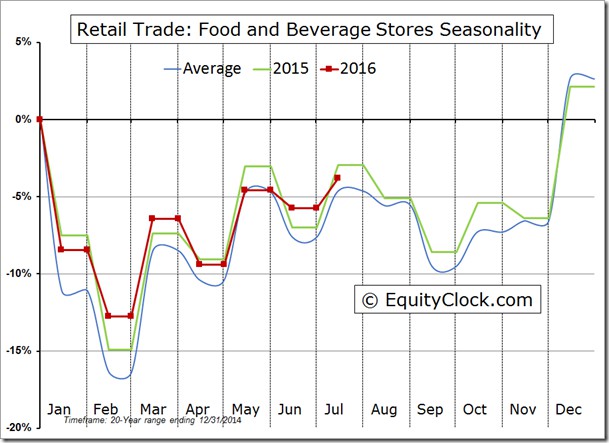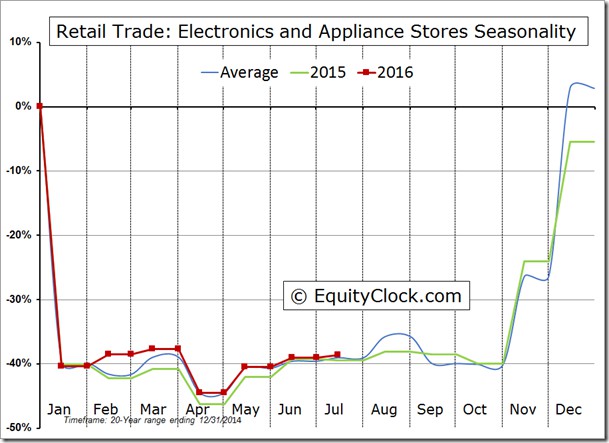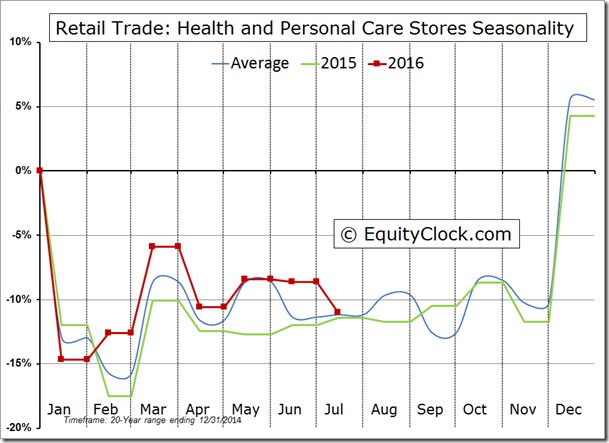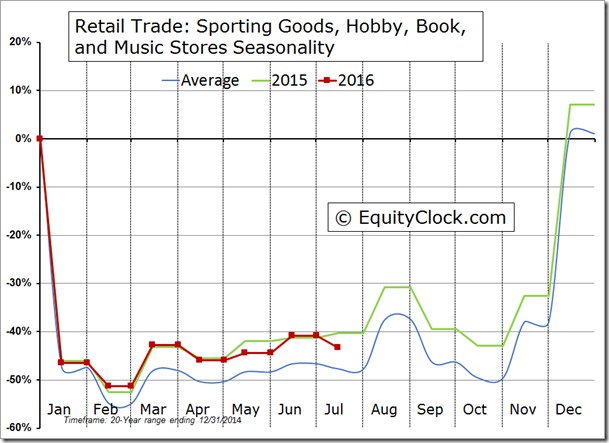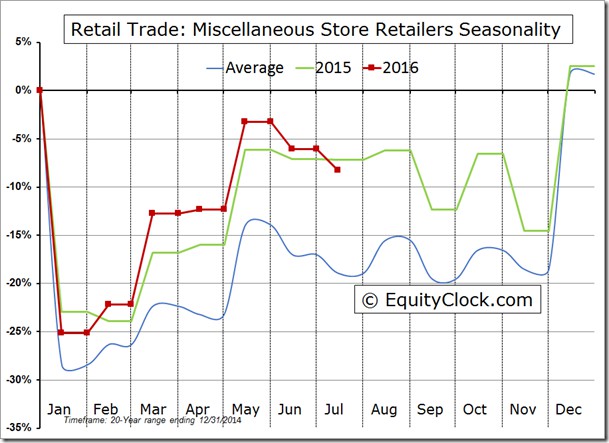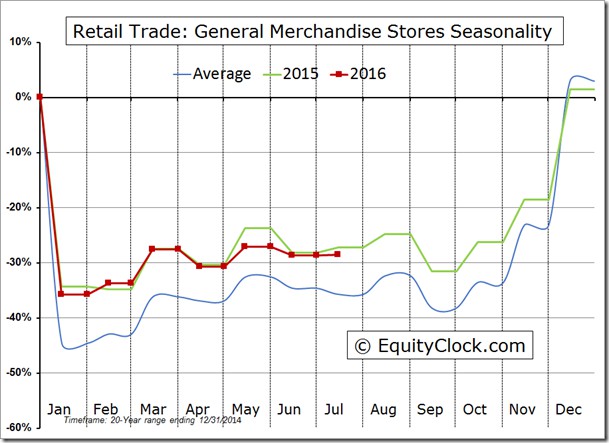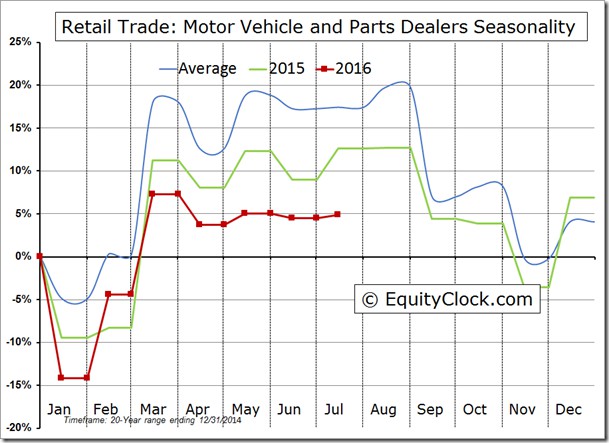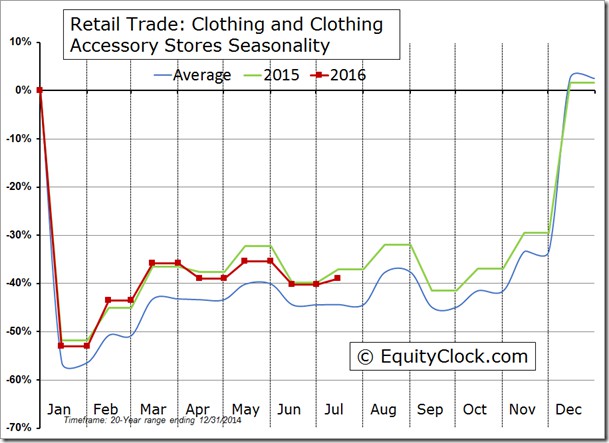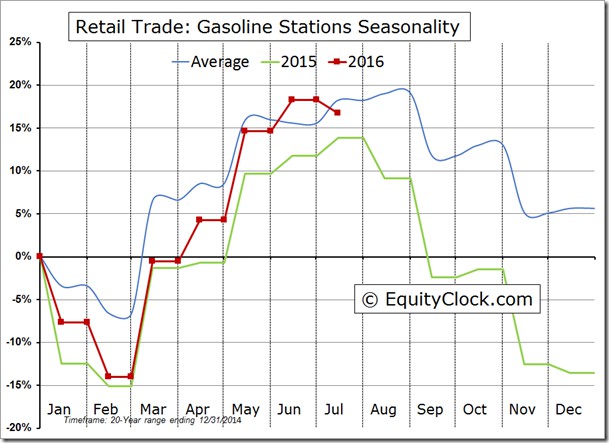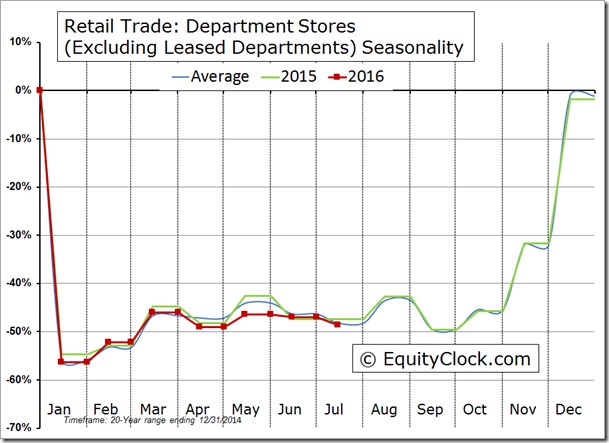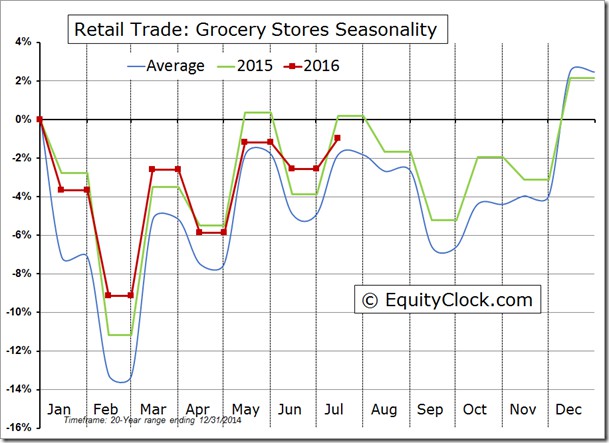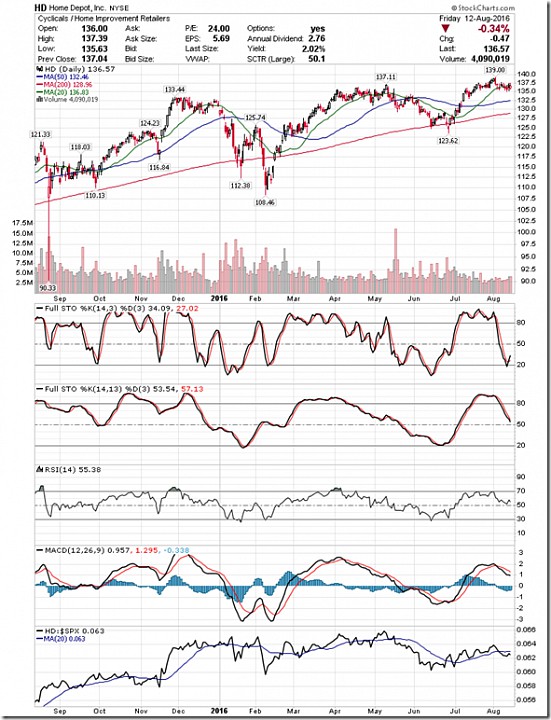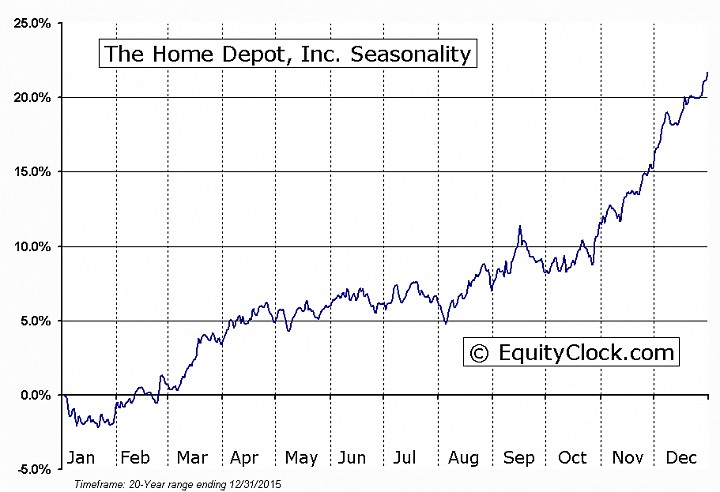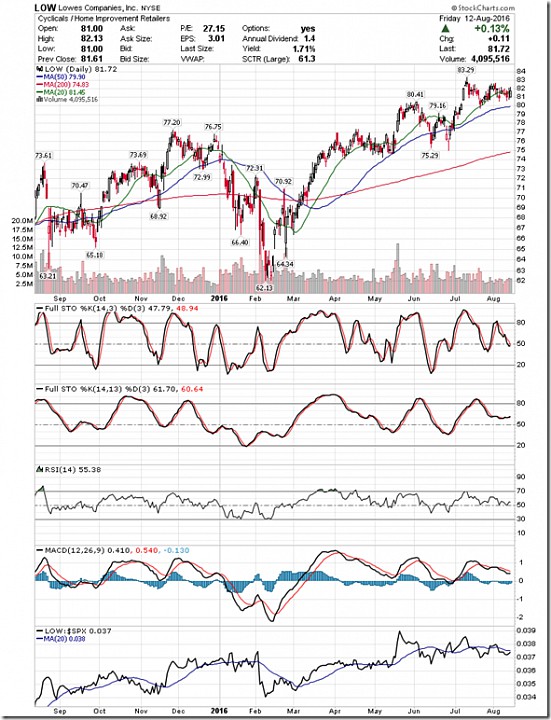 With reports on wholesale and retail sales for June now released, the Bureau of Census compiled the data in a report on Business Sales and Inventories.  The headline print indicates that total business sales increased 1.2% in June, while inventories rose a modest 0.2%, slightly edging out estimates calling for a gain of 0.1%.  Stripping out seasonal adjustments, sales were actually higher by 3.3%, over double the average increase in June of 1.4%.  Meanwhile, inventories were lower by 0.5%, which is inline with the historic norm.  The year-to-date trends for each remain below average, however, sales are converging on the seasonal norm while inventories are showing signs of diverging away from it, conducive for the continued decline in the inventories-to-sales ratio.  At 1.39, the Inventories-to-Sales ratio may be little changed from the recent peak of 1.41, but it is showing the first signs of rolling over since inventories started to grow well beyond the pace of sales in 2014.  Improving sales and inventory control measures has the potential to alleviate constraints on manufacturers, which have been suffering from some inventory concerns of their own.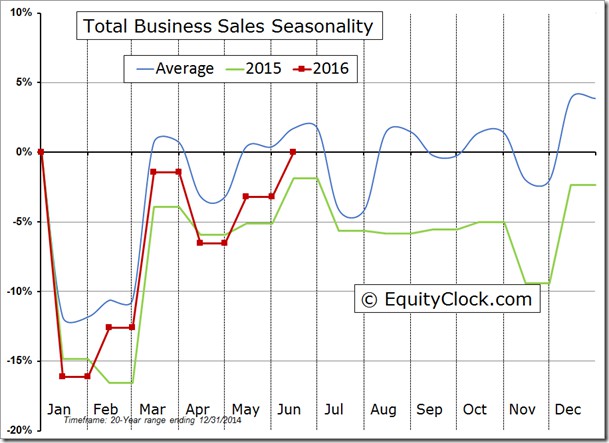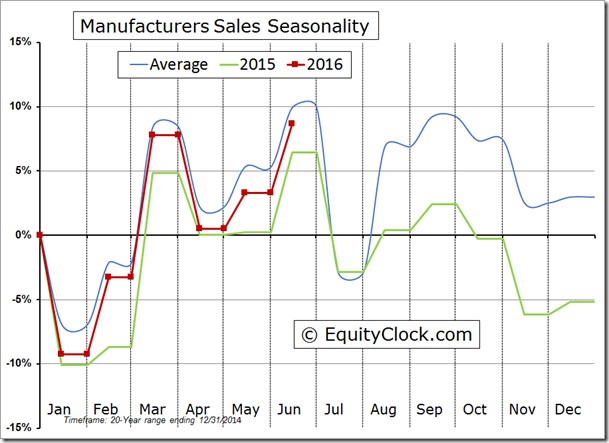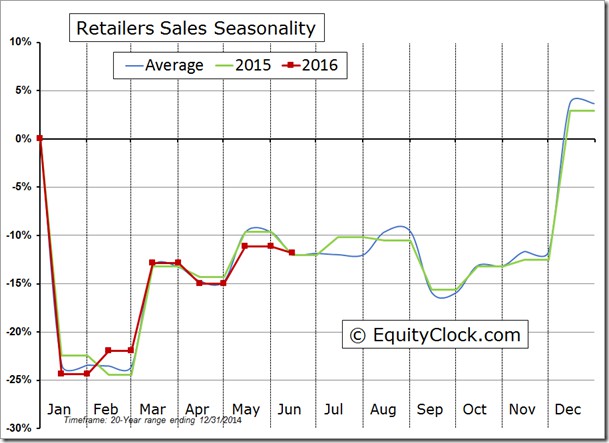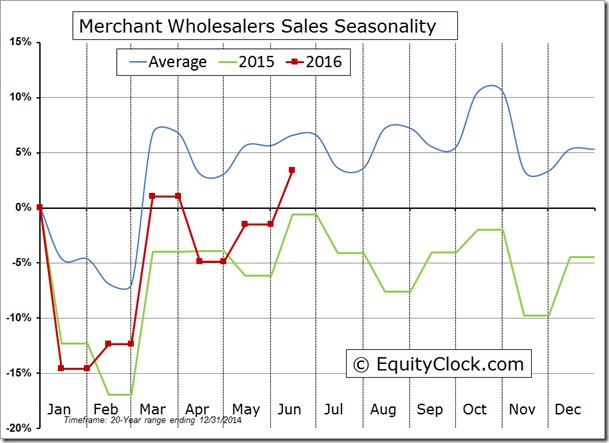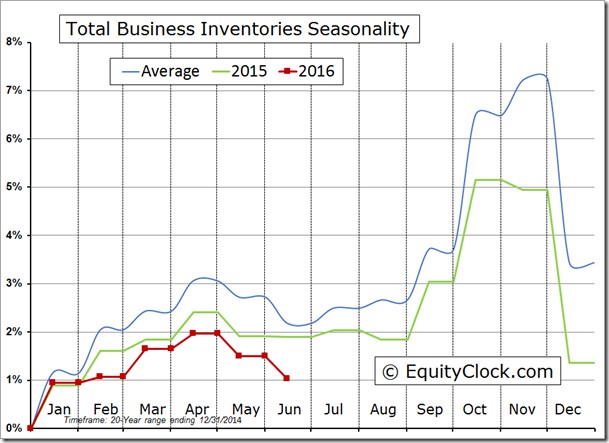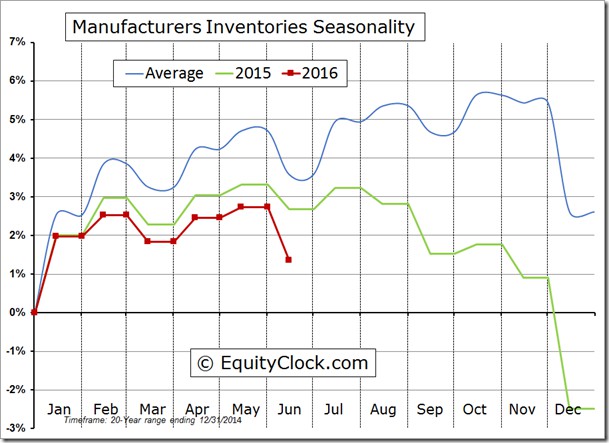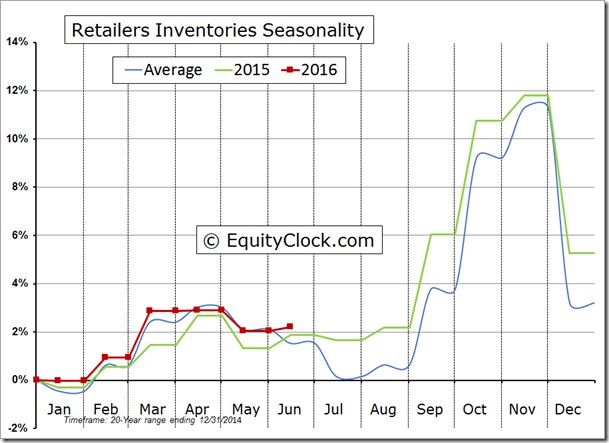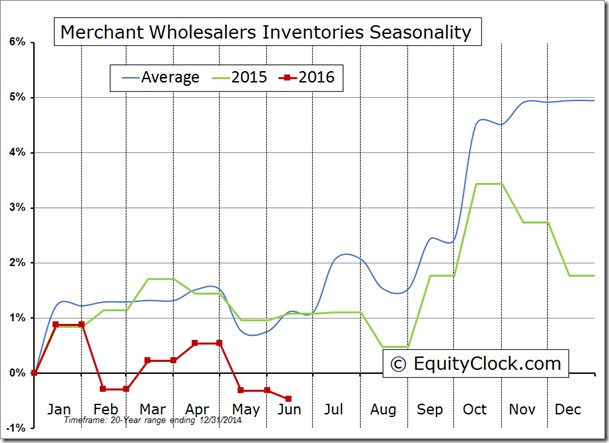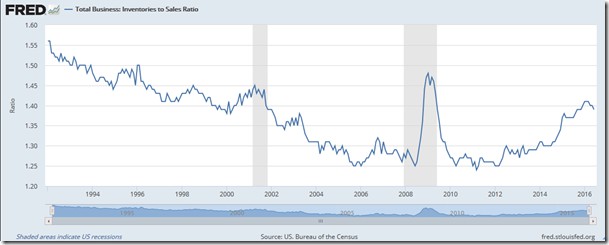 Sentiment on Friday, as gauged by the put-call ratio, ended bullish at 0.76.  First it was the Volatility Index (VIX) suggesting investor complacency, now the put-call ratio is suggesting that investors are becoming increasingly vulnerable as stocks move higher with little to indicate that investors are hedged against possible shock events.  Complacency is not necessarily a market timing mechanism, but it does suggest that the risk-reward is skewed towards the risk side of the equation.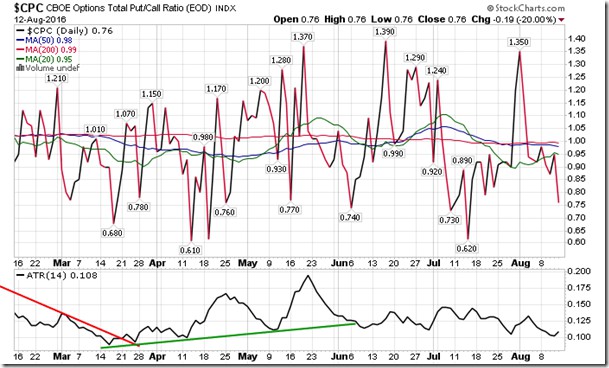 Seasonal charts of companies reporting earnings today:
S&P 500 Index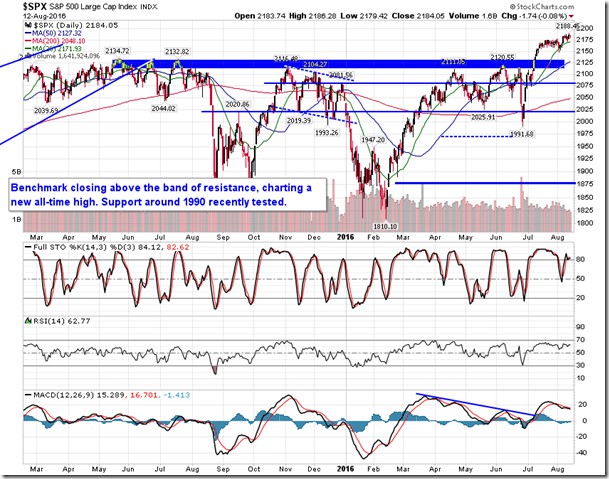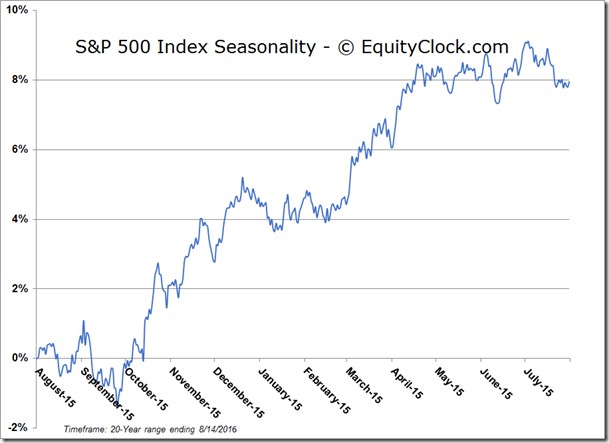 TSE Composite