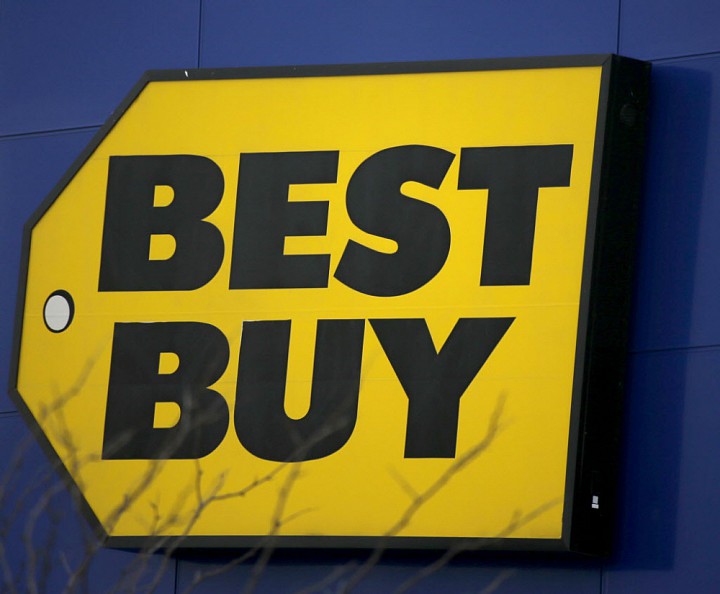 Q: What's wrong with Best Buy?
A: Investors hoped Best Buy's (BBY) strategy of charging rent to the world's most powerful tech companies would turn into gold. So far, it hasn't turned out that way.
Shares of Best Buy keep turning into an even better buy as they collapse this year. Shares of the consumer electronics retailer are down more than 25% this year as investors have second thoughts about the progress of the turnaround. That means investors who bet on Best Buy are completely missing out on the market's impressive rally this year, which has pushed stocks up more than 8%.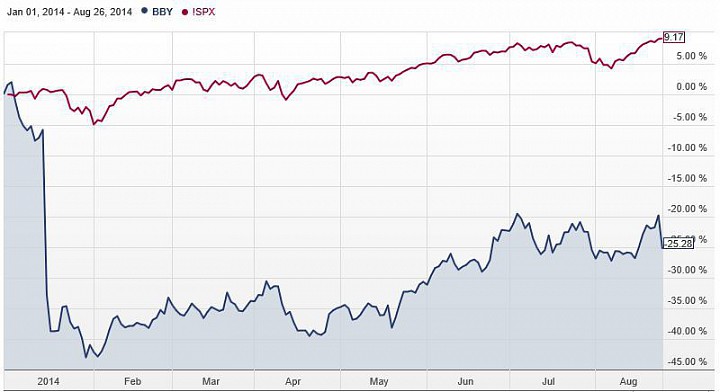 The biggest problem isn't profit. The company leases space to tech giants like Microsoft (MSFT),Apple (AAPL) and Samsung. That's a very profitable business. The company Tuesday reported 38% higher adjusted profits of 44 cents a share. The quarterly profit beat earnings expectations by 42%. Still, the stock fell 7% because of weakness at the top line. Best Buy reported 4% lower revenue for the quarter of $8.9 billion. That missed expectations by about 1%, says S&P Capital IQ. The problem is that the company is shrinking. Additionally, the second quarter is now the third in a row revenue has come in short of expectations. Investors continue to fret Best Buy is rapidly losing market share to online rivals.
Source: http://americasmarkets.usatoday.com/