The overwatch numbers were very impressive in the 2nd quarter.  Around 500 million gaming hours have been logged by 15 million unique players on Overwatch - pretty awesome for a 2 months old game. Compare this to Diablo III, which had about 10 million players in 2 months.
---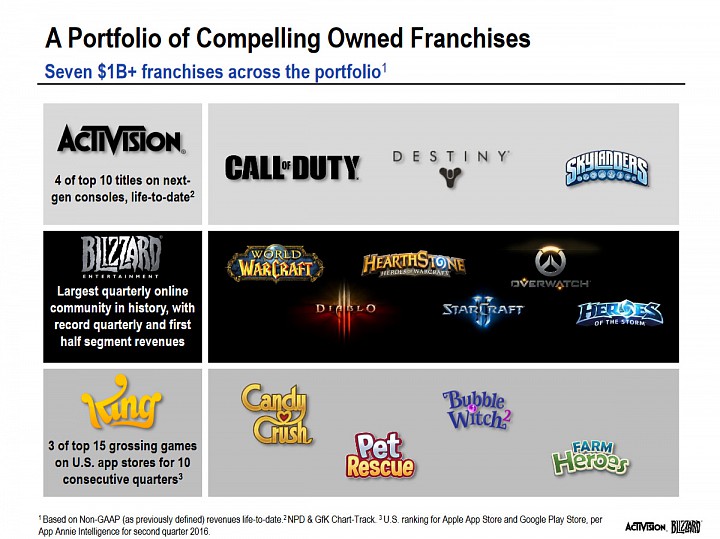 ---
The rest of ATVI did pretty well. The COD revival is convincing, with Black Ops III outperforming the prior year's game across all metrics. Hearthstone also had a record-breaking quarter in terms of MAUs and hours played. World of Warcraft is trying to revive itself with the Legion expansion pack launching this month. I am actually optimistic for WOW, after seeing the success of the film - especially in Asia, I believe there is renewed interest in the franchise. 
ATVI's products are in a good place, but the valuation of the company is still expensive. The stock gave up most of its gains yesterday.