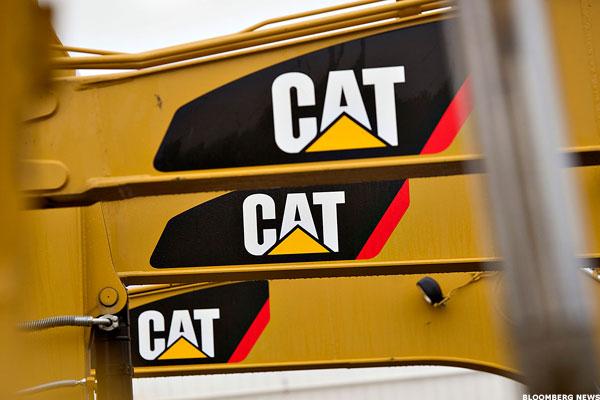 NEW YORK (TheStreet) -- Shares of Caterpillar (CAT) are up 1.73% to $77.24 in morning trading on Monday after announcing that May machine sales declined 12% from a year ago.
The figure remained unchanged from a 12% drop year-over-year in April.
The decline in sales decelerated for machines in the resource industry to a 27% drop in May vs. a 28% drop in April. For machines in the energy and transportation industries, the decline decelerated to 30% from 34%.
But the decline accelerated for sales in construction industries...
More