Ford Motor company Stock is down around $5 a share since 2011. Many investors are underwater and will sell once their investments come back into the black.
Record earnings both this year and last plus the initiation of a "special dividend" haven't been able to move the stock price.
Imagine what would happen to the stock if the company reported a couple of earnings misses or poor guidance?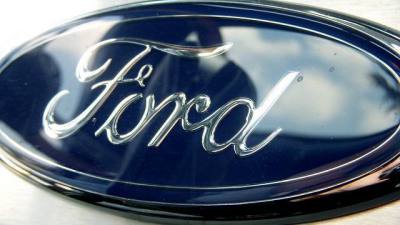 Ford Motor Company's (NYSE:F) sales bounced back in April (SAAR of 17.4 million) and what stood out to me was the 3% hike in retail sales which was the best performance in this division since 2006. The F-series truck lineup continued to perform very strongly and the explorer crossover brand grew a whopping 22% which resulted in April being a record month for many models. Nevertheless, the stock gave back all of its earnings gains (where it announced a bottom line of $2.45 billion for the first quarter) when it announced it would be recalling 200,000 trucks and SUV's in order to repair technical problems. Therefore, Ford stock is trading basically flat for the month of May which is nothing new for Ford stock. In fact, I doubt if the stock would still be trading 3% higher than current levels if the recall announcement had not been announced. Ford stock just hasn't been able to gain any traction with the market since 2010 and I can't see an inflection point in the near term.
This little exercise will give you an idea of the returns an investor would have made if he or she invested capital back in January 2011. Now Ford's...
More