Since the beginning of satellite observations, the sea-ice extent in the Arctic was found to be the fourth-lowest this year, NASA noted on Tuesday. The ice cap floating on the Arctic ocean shrinks and expands with the seasons, reaching a maximum in March and a minimum in September.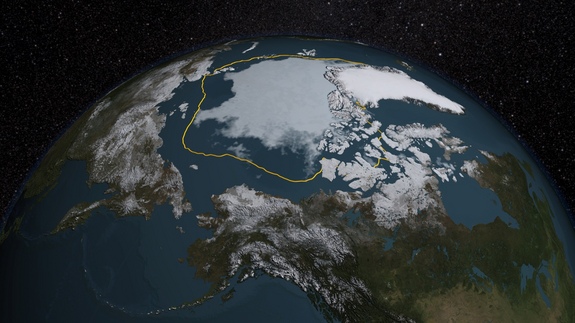 A joint analysis by the U.S. space agency and the National Snow and ICE Data Center (NSICD) in Boulder, Colorado found that the Arctic sea ice hit its annual minimum on September 11, when it retreated to 1.70 million square miles. This was lower than the average minimum for all years between 1981 and 2010 by 699,000 square miles (1.81 million square km).
A record minimum was hit by the Arctic sea in 2012, when just 1.32...
More