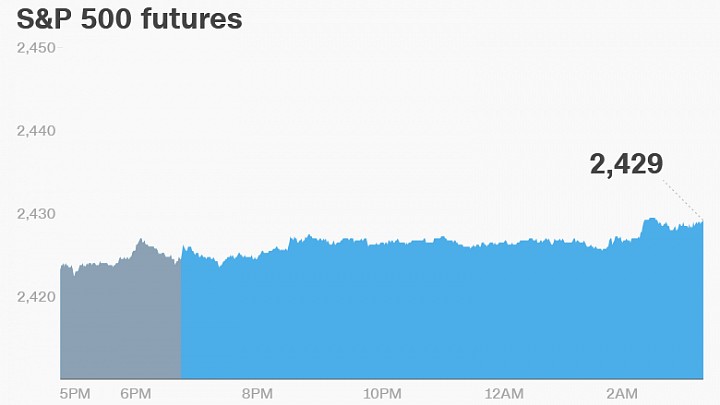 1. Stocks on a roll: Global stock markets are pushing higher Monday as investors welcome the second half of 2017. Nearly every major index in the world is in positive territory and U.S. stock futures are pointing up.
This comes after both the Dow Jones industrial average and S&P 500 shot up by about 8% in the first six months of the year. The Nasdaq rose by 14%.
American investors will have to be speedy with their trades on Monday as U.S. stock markets are closing early at 1 p.m. ET ahead of the Independence Day holiday.
2. Tesla in the spotlight: Tesla (TSLA) shares could be in focus Monday after CEO Elon Musk boasted...
More