A surge for the hashtag "McChicken" seemingly flooded Twitter (TWTR) on August 27-30, from out of nowhere. It turns out #McChicken trended, because the hashtag was associated with a video having explicit material.
The subject and contents of the video are explicit. Here is Fox's (FOX) coverage.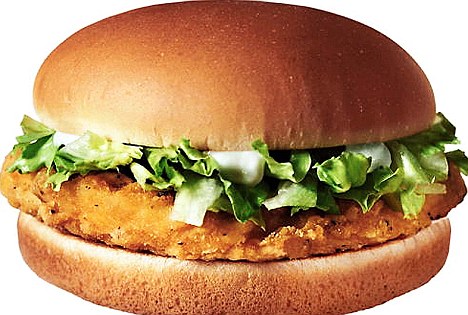 Negative social media sentiment good news
For McDonalds, the jump in interest for McChicken is positive, despite the circumstances. McDonald's stock, which is borderline value (at an 18.9x forward P/E), is continuing its rebound on the markets: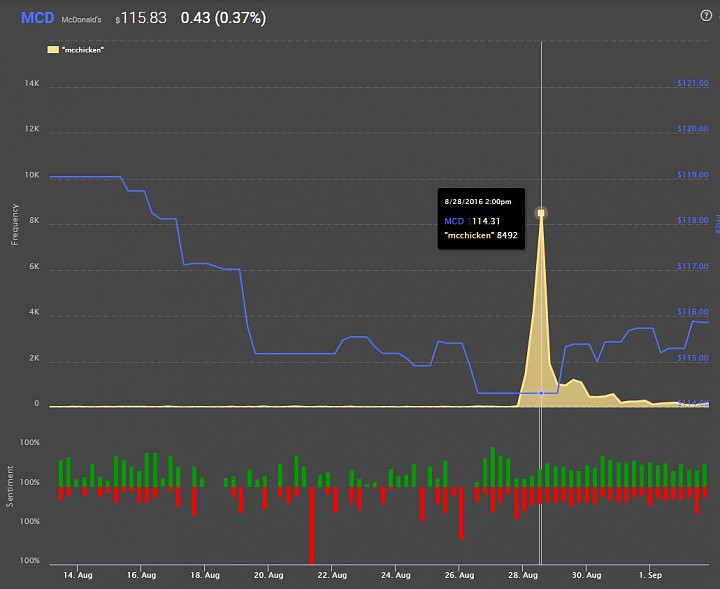 Source:  TickerTags.com
The food giant makes tremendous profit quarter after quarter. Conversely, Chipotle (CMG) has a real quality issue at hand with the e.coli contamination problem from earlier this year. The stock has yet to fully recover.
McDonald's stock is not expensive by any means. The stock's dividend payment yields 3.07 percent. Growth does not match that of Chipotle historically, but McDonald's is doing everything right. Its store renovation and food menu catering to customers will add meaningfully to the company's revenue rebound.
McDonald's partnership will deliver growth. Pokemon Go, a Nintendo (NTDOY) title with strong brand awareness, will drive traffic. This is reminiscent of MCD's Angry Birds and MONOPOLY marketing promotions:
"That's the role that games like MONOPOLY play or meaningful promotions like Angry Birds. It just provides some excitement and some buzz around the brand.
And we do have a, I would say, competitive advantage that we are able to attract many of the best partners in the world because of our size and scale matching theirs. And like a recent example of the work in Japan, so I'm thinking with Pokémon Go is a great example."
(source)
Bottom line: MCD has tremendous value.