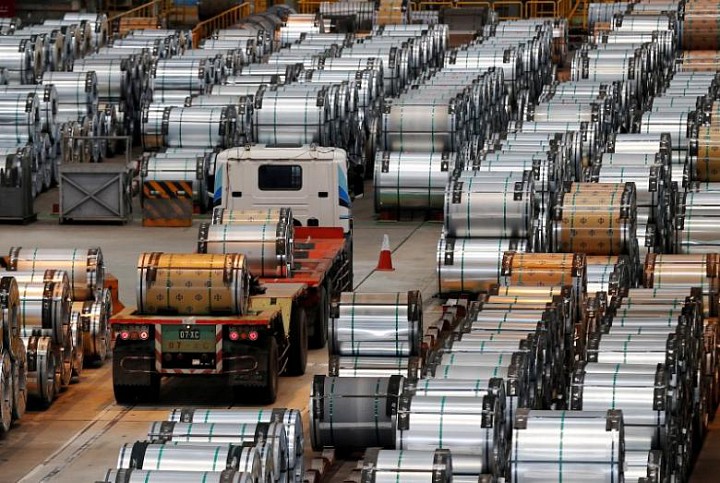 China's factory output and retail sales grew faster than expected in August as a strong housing market and a government infrastructure spending spree underpinned growth in the world's second-largest economy.
Industrial output grew the fastest in five months as demand for products from coal to cars rebounded, though analysts warned the outlook is clouded by weakness in manufacturing investment and a lack of spending by private firms.
"It is very clear that the data is improving because of the property market. This is not sustainable," Commerzbank economist Zhou Hao said.
"It is a good time for China to deliver on structural reform, especially on the SOE side, to restore confidence in the economy," he said, referring to a long-promised overhaul of the country's often bloated and inefficient state-owned enterprises.
Improvements in August, while modest, suggest China's third-quarter growth is holding up better than expected just a few months ago and likely remains within the government's 2016 target range of 6.5-7 percent, despite the alarming drop in private investment which has left the economy more dependant on government spending.
Industrial output rose 6.3 percent in August from a year earlier, data showed on Tuesday. Analysts had expected it to pick up only slightly to 6.1 percent as many plants were closed around Hangzhou to guarantee blue skies for a G20 summit of world leaders earlier this month.
China's steel industry, in particular, has perked up as capacity cuts and production curbs boost prices and profits, while the infrastructure spree and housing boom have...
More