Search giant's biggest sources of sales growth are expensive
CFO Porat targets total profit growth, rather than margins
Alphabet Inc. shares fell after second-quarter results resurfaced a worrying trend: The company's costs are rising as it spends more to expand Google's newer, fastest-growing advertising businesses.
The company reported sales, minus partner payouts, were $20.92 billion, in line with analysts' consensus forecasts, but below some more bullish expectations. Estimates ranged from $20.55 billion to $21.61 billion, according to data compiled by Bloomberg. Profit was also hammered by a record antitrust fine from the European Union.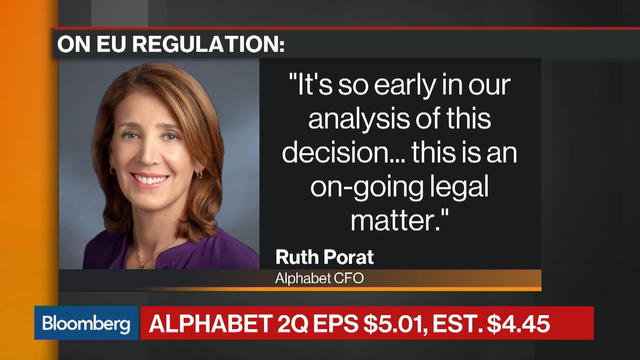 More