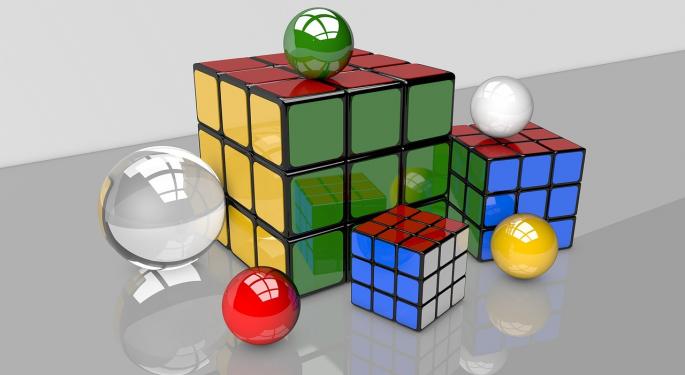 Shares of 3D Systems Corporation DDD have surged 110 percent YTD, while Stratasys, Ltd. SSYS shares have climbed 22 percent. Citi's Kenneth Wong downgraded the ratings for both companies, citing valuation.
3D Systems
Analyst Kenneth Wong downgraded the rating for the company from Neutral to Sell, while raising the price target from $10 to $15. 3D Systems' shares have jumped despite the 3D printing market remaining unsettled.
Wong commented that the upside from operational efficiencies as well as a possible takeout seem to be "overstated," although the recent hiring of Vyomesh Joshi as CEO is a positive. He added, however, that Joshi "was not heavily involved in HP's 3DP initiatives" and would be based in California, which is why his ramp could be "more pronounced than investors might expect."
"Bullish investors feel the depressed valuation from peak levels (~$2b from ~$10B) coupled with a new CEO open the door for DDD to be acquired. Investors believe Joshi's HP roots enhance the possibility of an HP acquisition of DDD," the analyst wrote. He went on to say, however, that HP's acquisition of 3D Systems "is highly unlikely."
Stratasys
Wong downgraded the rating for the company from Buy to Neutral, while maintaining the price target at $30. He commented, "We don't believe "good enough results" will be sufficient with the recent boost in sentiment, and with industry checks still soft we believe near-term upside is limited."
Market uncertainty continues and Stratasys' fundamentals remain largely unchanged. Market checks suggest that while unit volumes have held, there seems to be a shift in buying towards smaller, lower priced systems. "We have also been hearing that service bureaus are seeing lower utilization than usual which we see as a more concerning sign given the repeat nature of the work," the Citi report noted.
The analyst further pointed out that the recent run-up in shares indicates that expectations have moved higher, and Stratasys' results going ahead would have to be inline or better than consensus estimates "to be viewed positively (contrary to past quarters of being close)."
Read more: http://www.benzinga.com/analyst-ratings/analyst-color/16/04/7844694/citi-downgrades-stratasys-to-neutral-3d-systems-to-sell#ixzz45u1Kgnh8