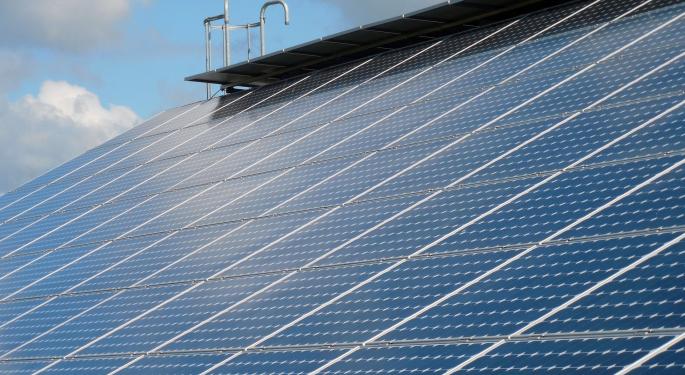 If you think 2016 has been a tough year for solar stocks, brace yourself for 2017. According to JMP analyst Joseph Osha, things won't be getting any better for solar stocks next year.
Osha is predicting that the tough environment for solar stocks will continue for the next 18 months. The good news for solar investors is that falling solar stocks may have created buying opportunities among the top names in the space.
"Investing in the sector right now requires assessing whether the outlook for 2017 is already reflected in current stock prices, in our view," Osha explains.
Related Link: 4 Reasons Morgan Stanley Thinks The S&P 500 Is Going To 2,300
Until the overall solar market improves, JMP prefers stocks that are gaining market share and have favorable competitive positioning. Osha also believes further consolidation in the space is likely.
JMP initiated coverage on the following six solar stocks:
Osha notes that Sunrun and Vivint are misunderstood and believes their stocks are currently undervalued in the market.
Despite the Underperform rating on First Solar, JPM sees the stock as a long-term winner that will continue to struggle to meet earnings expectations in the near-term.
Date
Firm
Action
From
To
Sep 2016
JMP Securities
Initiates Coverage on
Market Outperform
Jun 2016
Oppenheimer
Initiates Coverage on
Outperform
May 2016
Guggenheim
Initiates Coverage on
Buy
© 2016 Benzinga.com. Benzinga does not provide investment advice. All rights reserved.
Source