Who could have seen that coming? With Treasury yields pressing lows of the day since the US open, and AAPL in the red; the stop-hunt in stocks this morning is now starting to fade back into reality as Crude oil prices gave up gains and went red and reports appear that Greece is preparing to default... The Dow and S&P are now red on the day.
AAPL red...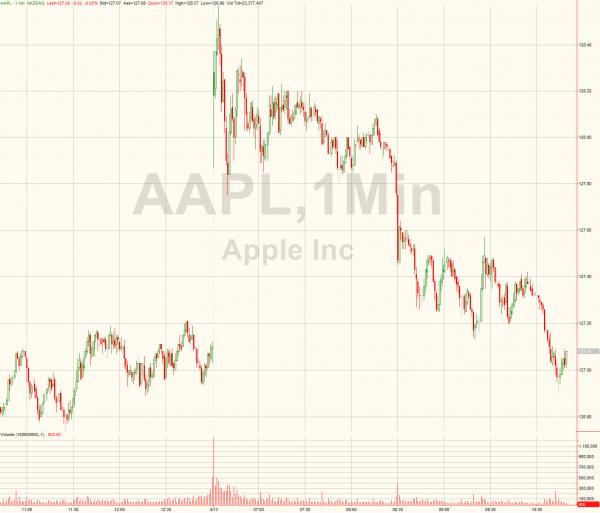 So Nasdaq tumbles...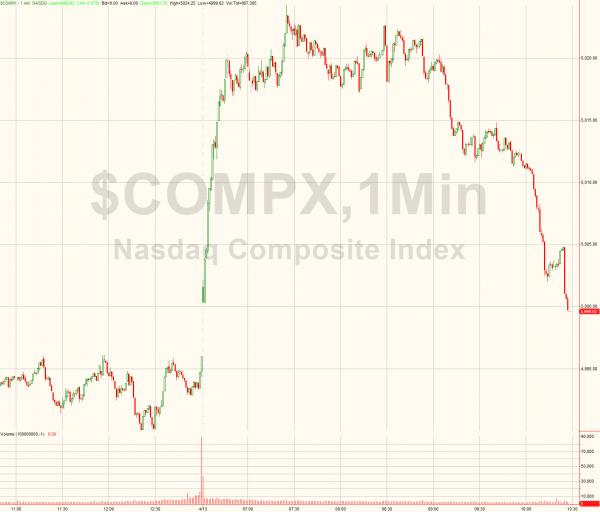 As the entire equity complex fades...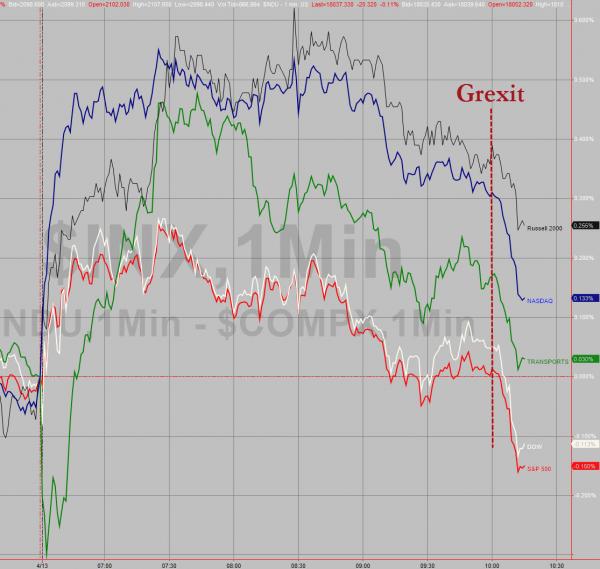 Catching down to bonds...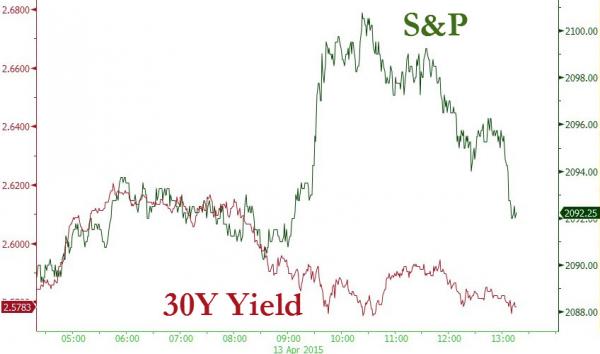 Charts: Bloomberg